Staff
mrs s reynolds - headteacher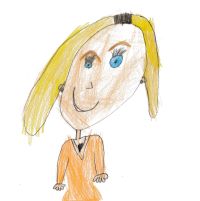 It is a real privilege to be the Headteacher at Marlow Church of England Infant School, a school I have been involved with for many years. My relationship began as a parent when my son, and then my daughter, started school in Reception. At this time I was working in Marketing in London and knew very little about the local area, community and education.
I retrained and became a teacher at Marlow C of E Infant School and have never looked back. Teaching in different year groups and holding many different roles in the school has given me a real love for the school and it's ethos. I am passionate about the school and what it represents. We offer a specialist infant education that really nurtures our children as they take their first steps in a school environment. It is inspiring to me, the team and those the school serves that we are able to deliver all this on a foundation of strong Christian values.
I love seeing the impact of new learning on people's lives, children and adults alike, and this is something close to my heart. The idea that people's lives can be transformed by education, exploring together and learning from each other, enabling them to achieve their potential is something that really appeals to me and why I chose to be a teacher.
When I have spare time, I like to look after our garden and bake. My children are now grown up and leading their own lives as adults but they always reflect fondly of their time at this school.
KS1 Team
mrs r fearn - assistant headteacher & KS1 Leader
As a child I always wanted to be a teacher and used to register my teddies every morning! After experiencing a variety of different teachers throughout my own time at school I went straight to university to study Primary Education. I specialised in children aged 3-7 as I love being a part of the early years of their lives and watching them explore and learn about the world around them.
I thoroughly enjoy leading Maths - especially with the mastery curriculum. It allows children more time to understand the fundamentals of number and they are able to create solid foundations on which to build. The hands on resources and problem solving elements always result in interesting discussions within lessons, giving the children the opportunity to voice their opinions and reason their arguments.
Seeing the children show one another kindness, learn a new concept and apply a new skill are some of the most rewarding parts of the job. My passion for this job has never gone away and I endeavour to share that with my colleagues and students.
I have two of my own lively, curious and loving young children who are a wonderful reminder of how incredible the learning journey that they go through really is. You'll often find us visiting a museum, baking cakes, curled up in a book, splashing around a pool or racing around a park. When I get a moment to myself, I also love to read and practise my pilates moves.
mrs a browning - class teacher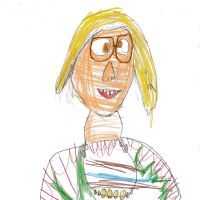 Changing my career from design in advertising to teaching has been one of my best decisions! I love being a part of each child's learning journey and encouraging them to reach their potential. I feel passionate about the experience we provide for our young people here at Marlow C of E Infant School, being one of the few specialist Infant Schools in the country. Having watched my own children go through Primary school I am able to see the value of nurturing all aspects of a child's growth.
As Subject Lead for Computing, Geography and History, I am busy ensuring the children have access to rich learning opportunities to ignite their curiosity in these areas.
I spend my free time rowing up and down the Thames or cheering my children on in their own endeavours, whilst enjoying life in Marlow with my husband and our cat, Merlin.
Mr M Creese - Class Teacher
I have worked in education for the past six years in a range of settings. Having worked in Year 5 last year I made an exciting choice to move to Year 1 which has been an absolutely fantastic experience for me. Getting the opportunity to share in the children's early development is incredible rewards.
I am the subject lead for Design and Technology which is brilliant as I have a love of cake and all things food.
I like to spend my free time reading and running while also keeping the pet chickens in line.
Miss R Janes - Class Teacher
At the age of 12, I was set on studying at Winchester University and becoming a primary school teacher. After working hard, studying at Winchester and experiencing lots of schools and placements I am thrilled to have my NQT year and first teaching job at Sandygate!
I love being part of the team here and supporting children's development, whilst cheering them on to achieve their best. I am passionate about all subjects and love to be creative with media and art to make learning fun.
When I leave school I enjoy planning my upcoming wedding, baking and watching films.
mrs s king - class teacher
I have been teaching since graduating in 2009 and still love how everyday is different and exciting! It is so rewarding seeing past pupils, knowing I had an impact in their development. Although, it is scary to think they are now doing their GCSEs! I am passionate about Growth Mindset and think it is so important to teach children about aspirations and learning skills, such as making mistakes help us learn and how we should always be curious to find out more. I believe that children should be taught to reach for the stars and always keep learning. When I leave school, I love walking and cuddling my two puppies and two bunny rabbits.
mrs E Phillips - Class Teacher
I am a PPA teacher which means I cover classes while the class teachers do planning and assessment work. I am also the Music Subject Leader and teach every class at Marlow Infants at some point throughout the year.
I enjoy taking Hymn Practice and preparing the children for events like Love Marlow, Energize, Christmas concerts and Church Services. The highlight of my week is Year Two Recorder club where we have a lot of fun learning accompaniments to our favourite songs.
Mrs E Howarth - Class Teacher
I joined Marlow C of E Infant School in September 2011 and since then I have been lucky enough to work across every year group in the school.
At present I am enjoying being part of both the Reception and Year 2 teams; working 1 day a week in each year group.
In my spare time I am busy looking after my young children and spending time with my husband. We enjoy spending lots of time outdoors; walking, gardening and exploring.
mrs J Daniel - Higher Level Teaching Assistant
I cannot believe that I have actually been at Marlow C of E Infant School for nearly 19 years, and yet I still find working with the children such a delight. I completed the HLTA course 11 years ago because I love the joy of actually teaching the children, which I get to do when the teachers are on PPA. Even after all this time, I continue to marvel at the things the children come up with, their courage, honesty and perseverance, and what they are able to achieve. They are such an inspiration.
mrs j Britnell- teaching assistant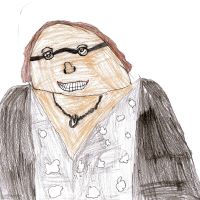 In 2009 after being a full time mum for 3/4 years and then working for a year at Teatimers Pre-school, I joined the team of staff at Marlow C of E Infant School. I had been helping for several years as a parent helper and fell in love with the school as I followed my three childrens' journey through Marlow Infants.
Initially I worked as a mid-day supervisor and a Learning Support Assistant doing 1:1 support with a child in Reception whilst studying for my NVQ 3 in Teaching Support and alongside my role as Chair of the PFA. I then became a class TA in Reception and after 18 months I moved to Year 1 as a class Teaching Assistant, in September 2017 I moved to Year 2. I absolutely love working with our children, their curiosity and energy is fantastic and I get huge satisfaction offering support, be it emotionally or with their academic achievements - handwriting, phonics, maths and reading. It is incredible to watch the journey and growth of the children from Reception to the end of Year 2 and then to prepare them for transition to their next school and I feel privileged to be a small part of the start of their education.
Mrs H Higham - Teaching Assistant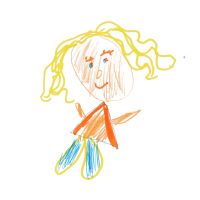 I have three boys who all came to Marlow C of E Infant School and I also came here. I loved the school so much that when my boys were here I started work as a Midday Supervisor and a little while after that I was asked if I wanted to be a Learning Support Assistant. This was a very rewarding position and made me want to do more in the school and so I decided to study for a Level 3 Early Years qualification. After gaining my qualification a Teaching Assistant post became available at Marlow Infants and in April 2019 I was lucky to get the position.
Mrs J Ross - Teaching Assistant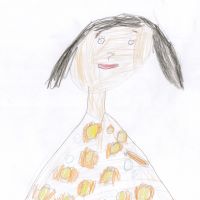 I have worked in local primary schools for the past 7 years whilst my own children were at school. I am primarily motivated to work with children to teach them how to manage anxiety and achieve their full potential.
I enjoy walking our two rescue dogs and am a keen supporter of UNICEF, Autism Awareness and a Hard of Hearing organisation. I see new challenges as an opportunity to have fun and live life by the motto 'If you only do one thing today - make it an act of kindness'
reception team
mrs v burkitt - assistant headteacher & Reception Leader
I have loved teaching since graduating from Warwick University in 2001. I feel very fortunate to be an Assistant Head Teacher and foundation stage teacher at Marlow C of E Infant School. I have always enjoyed the buzz of being part of a child's learning adventure and seeing the huge developments they make in their first few years at school.
mrs m thirlway - class teacher
I have been teaching since 2008, when I started as a swimming teacher in international schools after a career change from the finance industry. I returned to the UK to gain my PGCE specialising in Early Years in 2011 and since then have taught in international schools in Singapore as well as here in the UK. My experience covers teaching Nursery through to Year 4 as both a class teacher and EAL teacher. I am a big animal lover and have previously worked with dog rescue centres to re home abandoned and stray dogs.
Mrs L Phillips - Class teacher
I am a PPA teacher which means I cover classes while the class teachers do planning and assessment work. I am also the Music Subject Leader and teach every class at Marlow Infants at some point throughout the year.
I enjoy taking Hymn Practice and preparing the children for events like Love Marlow, Energize, Christmas concerts and Church Services.
The highlight of my week is Year Two Recorder club where we have a lot of fun learning accompaniments to our favourite songs.
Mrs C Samaraweera - Higher Level Teaching Assistant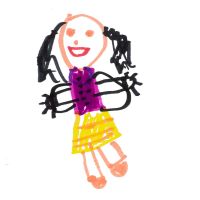 I was a teacher in Sri Lanka before moving to the UK and have been working with children for nearly 25 years. I joined the wonderful Marlow Infant family in 2014 as a Teaching Assistant in Reception. After completing my Early Years Foundation Degree, I became a HLTA. I have always enjoyed working with young children and developing their skills and abilities. I have two daughters who are currently studying at Wycombe High school. In my spare time I enjoy travelling with my family and enjoy cooking different Asian dishes.
Mrs S Chaney - Teaching Assistant
I am currently the Teaching Assistant for Ant class in Reception. I started out at Marlow C of E Infant School by volunteering in September 2012, whilst completing my Level 2 course. The following year I worked for the Summer term as a TA in Yr 2 Dragonfly class. Then in September was appointed as an LSA to a pupil in Yr 2. September 2014 I then moved to Reception, again as an LSA to a new pupil. September 2015 I was thrilled to then be made a Teaching Assistant to Bee class in Reception and during that year I completed my Level 3 Teaching Assistant course. Finally in September 2016, I was made the Teaching Assistant to Ant class in Reception. I thoroughly enjoy working at this delightful school and have made some fantastic friends too.
I have 2 children of my own and they take up the rest of my time. I love reading and can often be found with a book in hand at home.
Mr V Richardson - Teaching Assistant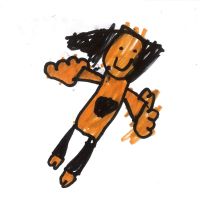 I have worked at Marlow C of E Infants for over 6 years and I can honestly say its been the happiest time of my working life. I was lucky enough to be a pupil here too with fond memories of my time, also 2 of my 4 children have been pupils and loved every day of their journey. The teamwork in school is strong but my biggest satisfaction is seeing the children happy whilst learning and watching them grow in all areas over the 3 years here. Being a teaching assistant is so rewarding and I am proud to be a member of staff.
SEN Team
mrs s downing - assistant headteacher & sendco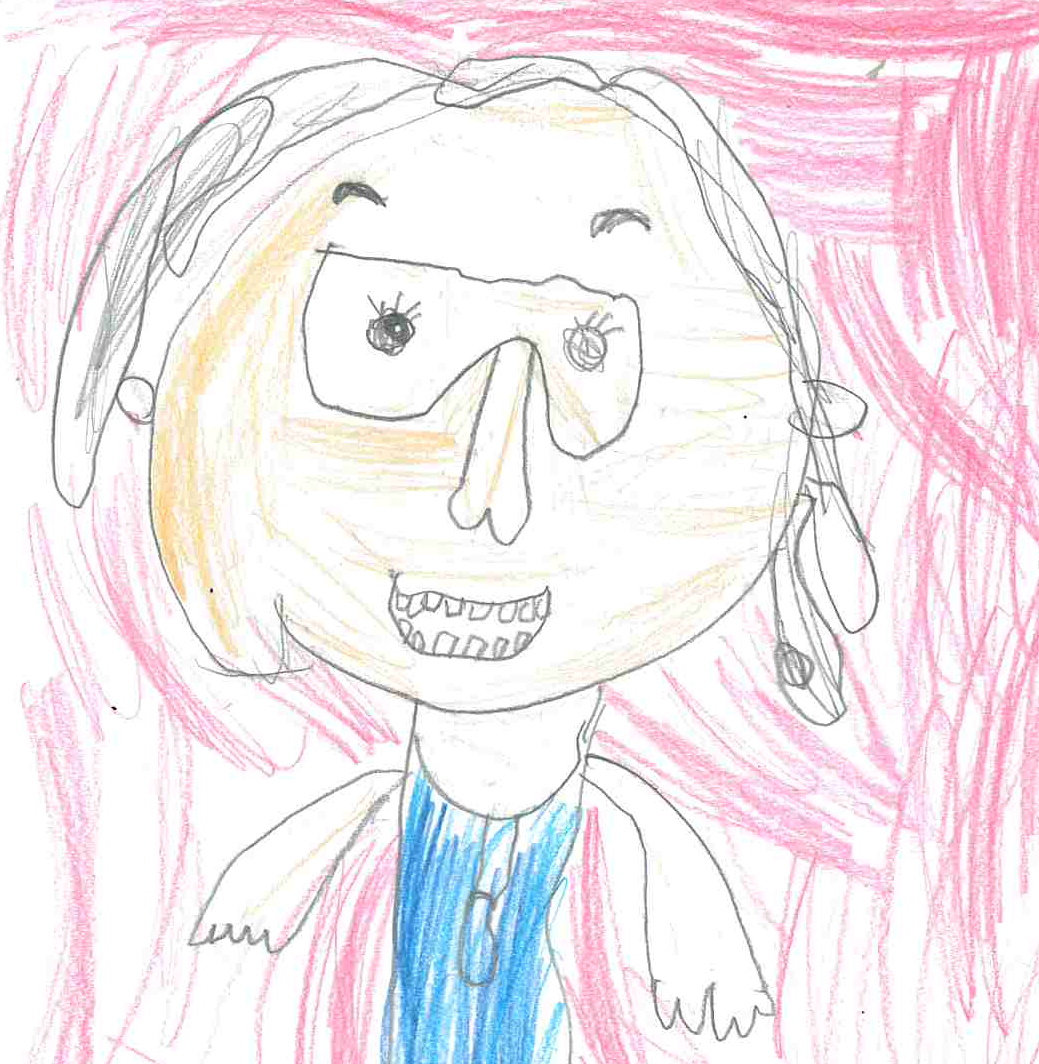 After gaining my degree in Music from Reading University in 2000, I returned a few years later to complete my PGCE in secondary Music teaching. I am currently back at Reading University to complete my SENCO Course, which I am on course to complete by October 2017.
I started my teaching career at an all boys school in Wokingham. This role was immensely enjoyable but it is hard to think that my year 7 pupils in my form are now in their 20's! I left to have my daughter and then returned to teaching part-time at Waingels College in Woodley. After 3 years I left to have my son and I then took a break from teaching to bring up my children and spend valuable time with them.
I started at Marlow C of E Infant School as an SEN Teaching assistant in 2014. I enjoyed every moment of this role and worked with children across the school. In 2016 I commenced a new challenge as SENCO (Special Educational Needs Co-Ordinator) and I am immensely enjoying this and looking forward to further challenges and fun with my school family.
mrs j moore - hlta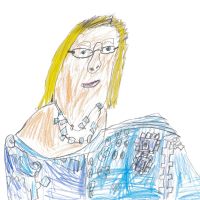 I joined Marlow C of E Infant School in 1997 as a welfare assistant after working for almost 8 years in Sandygate Playschool, which was then part of the school. The class teacher and Headteacher noticed I had an empathy for the children with additional needs and I was asked to train in S.E.N. I completed an Oxford Professional Qualification course supporting children with S.E.N in October 1999 and then a further course with Oxford Brookes University for Specialist Teaching Assistants in 2000. I achieved HLTA status in 2006. I enjoy working with the children and helping them to reach their full potential.
mrs c hawkins - teaching assistant
I was a stay at home mum for 4 years following a career as a solicitor and was looking for a new challenge. My daughter started at Marlow C of E Infant School in 2016 and I came in as a parent helper which I loved and I quickly realised that working with children in school was where I wanted to be. I joined in 2018 for a month as a class TA then joined the SEN team in September 2018. I feel privileged to work in such a caring environment and enjoy seeing the children develop and grow. Outside of school I have two young children who keep us very busy!
Miss R Burton - Learning Support Assistant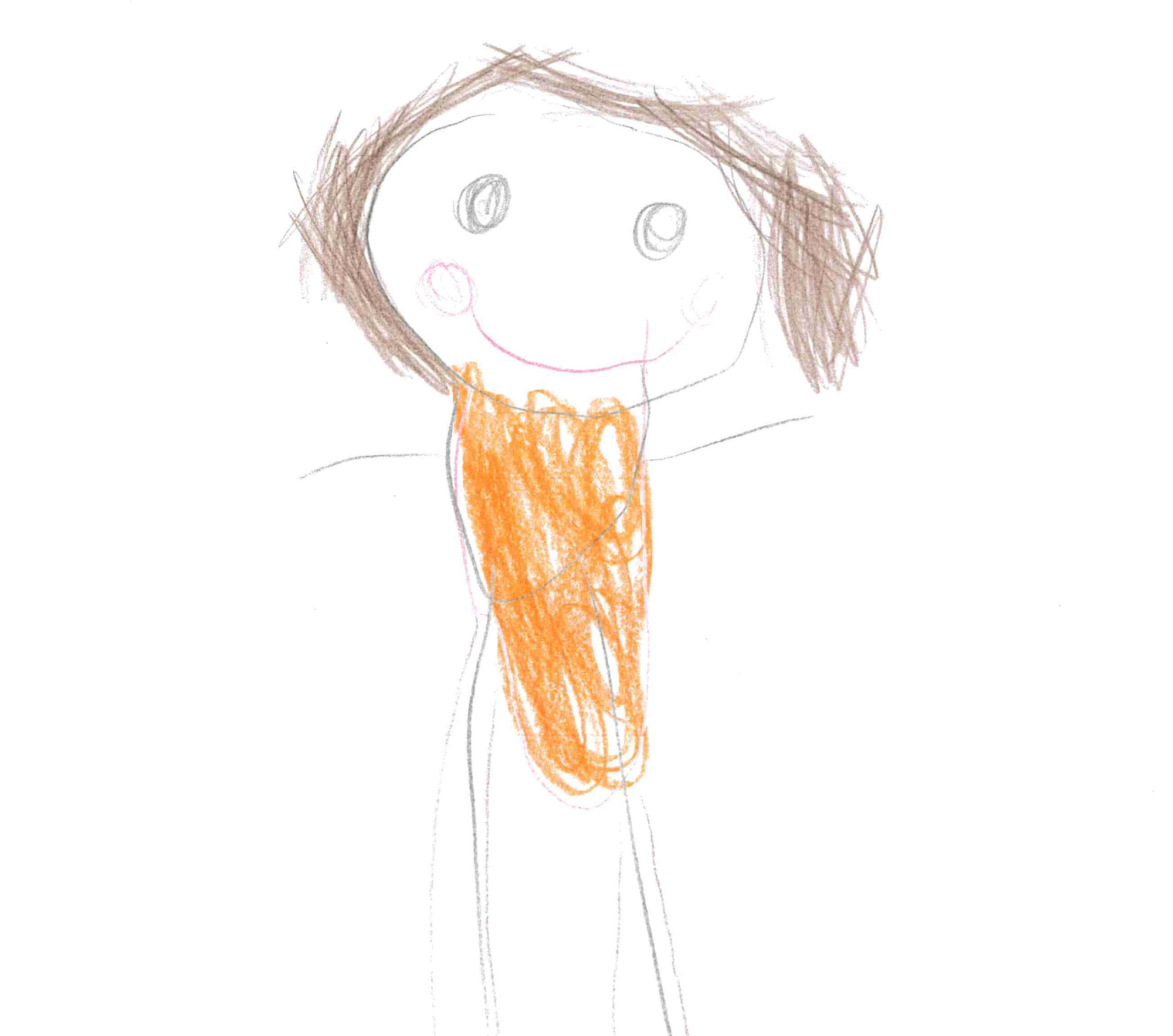 I am an LSA in Bee class having joined in September 2020. I have a Diploma in Childcare and Education and 15 years experience in working with children. Sandygate is the second school I have worked in and the team here have made me feel a valued member from the start.
I have 2 children of my own and they keep me busy in my spare time!
mrs l phillips - learning support assistant
After many years' experience helping in schools, firstly as a parent helper listening to children read, then helping groups of children in science, maths and literacy lessons, I joined Marlow C of E Infant School in 2014 working one-to-one with a child in Year 2. As a member of the SEN team, I support children throughout the school with their different educational needs, working one-to-one or with small groups. I am continually fascinated to see how children develop their character and progress in their learning.
office team
mrs beckett - communications officer
I have worked in the office at Sandygate since February 2011 and prior to that had been a parent at the school since 2008. In my previous life, before becoming a full time parent, I was a Chartered Accountant for 18 years. I live in Marlow with my husband, our three daughters - who all attended Sandygate - and our cats. I enjoy knitting, sewing and baking but spend most of my spare time supporting my daughters on the touchlines of football, hockey and rugby pitches across Buckinghamshire, Oxfordshire and Berkshire.
mrs s mckevitt - bursar
I joined the office team in September 2017. I am the Bursar, which involves me looking after the financial side of things for the school. Before this role, I worked in banking in central London in credit and risk.
I live in Cookham with my husband and our two children. As a family we love to go cycling together - although now my children are bigger, I always seem to be the last up the hills!
mrs h millar - administration officer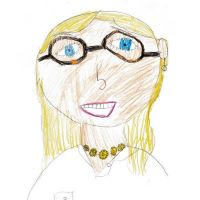 I joined Marlow C of E Infant School in 2001, once my youngest child had started school. I had previously worked in HR and taken a break to be a 'stay at home' Mum with my 3 children. I live in Cookham and have 2 sons and a daughter who are now all grown up! I work in the school office as the Administration officer.