Staff
mrs s reynolds - headteacher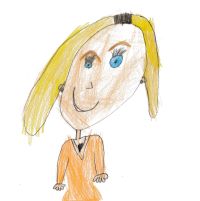 It is a real privilege to be the Headteacher at Marlow Church of England Infant School, a school I have been involved with for many years. My relationship began as a parent when my son, and then my daughter, started school in Reception. At this time I was working in Marketing in London and knew very little about the local area, community and education.
I retrained and became a teacher at Marlow C of E Infant School and have never looked back. Teaching in different year groups and holding many different roles in the school has given me a real love for the school, and it's ethos. I am passionate about the school and what it represents. We offer a specialist infant education that really nurtures our children as they take their first steps in a school environment. It is inspiring to me, the team and those the school serves that we are able to deliver all this on a foundation of strong Christian values.
I love seeing the impact of new learning on people's lives, children and adults alike, and this is something close to my heart. The idea that people's lives can be transformed by education, exploring together and learning from each other, enabling them to achieve their potential is something that really appeals to me and why I chose to be a teacher.
When I have spare time, I like to look after our garden and bake. My children are now grown up and leading their own lives as adults, but they always reflect fondly of their time at this school.
KS1 Team
Mrs E Howarth - Assistant Headteacher
I joined Marlow C of E Infant School in September 2011 and since then I have been lucky enough to work across every year group in the school. I am now one of the Assistant Headteachers and also class teacher in Year 1.
In my spare time I am busy looking after my young children and spending time with my husband. We enjoy spending lots of time outdoors; walking, gardening and exploring.
mrs a browning - class teacher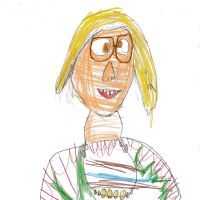 Changing my career from design in advertising to teaching has been one of my best decisions! I love being a part of each child's learning journey and encouraging them to reach their potential. I feel passionate about the experience we provide for our young people here at Marlow C of E Infant School, being one of the few specialist Infant Schools in the country. Having watched my own children go through Primary school I am able to see the value of nurturing all aspects of a child's growth.
As Subject Lead for Computing, Geography and Educational Visits, I am busy ensuring the children have access to rich learning opportunities to ignite their curiosity. Recently I have supported Trainee Teachers to learn their craft whilst on placement at Marlow C of E Infant School. This has been a rewarding two-way journey and the children have enjoyed incorporating fresh ideas into their approach to learning.
I spend my free time rowing up and down the Thames or cheering my children on in their own endeavours, whilst enjoying life in Marlow with my husband and our cat, Merlin.
Mr M Creese - Class Teacher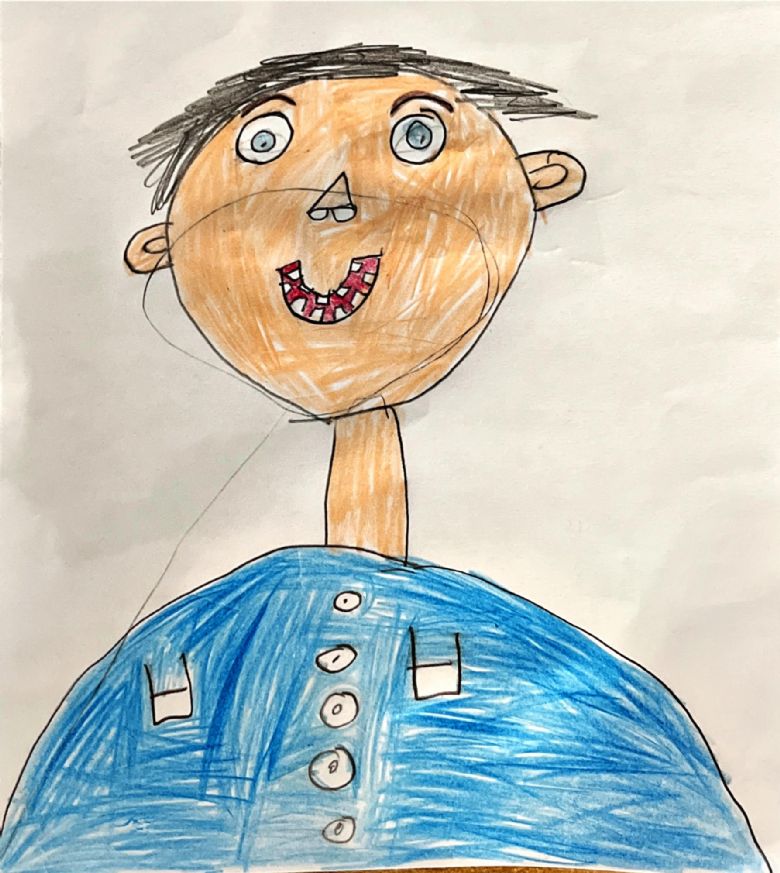 Having spent the past decade in education, I have found working in Early Years and teaching in Key Stage 1 & 2 to be a truly fantastic experience. There is something incredibly rewarding about contributing to the early development of young children.
As the subject lead for Science and Design & Technology, I get to combine my love for food and cake with my passion for teaching.
When I'm not working, I enjoy reading and running, as well as taking care of my pet chickens (Dill, Olive and Pickle) and three cats (Monty, Hector and Hoppy). These experiences have taught me the value of responsibility, hard work, and discipline, which I bring to my teaching and interactions with students.
Mrs R Mitchell - Class Teacher
At the age of 12, I was set on studying at Winchester University and becoming a primary school teacher. After working hard, studying at Winchester and experiencing lots of schools and placements I was thrilled to spend my NQT year in my first teaching job at Marlow Infants.
I love being part of the team here and supporting children's development, whilst cheering them on to achieve their best. I am passionate about all subjects and love to be creative with media and art to make learning fun.
When I leave school I enjoy baking and watching films.
Mrs E Guinness - Class Teacher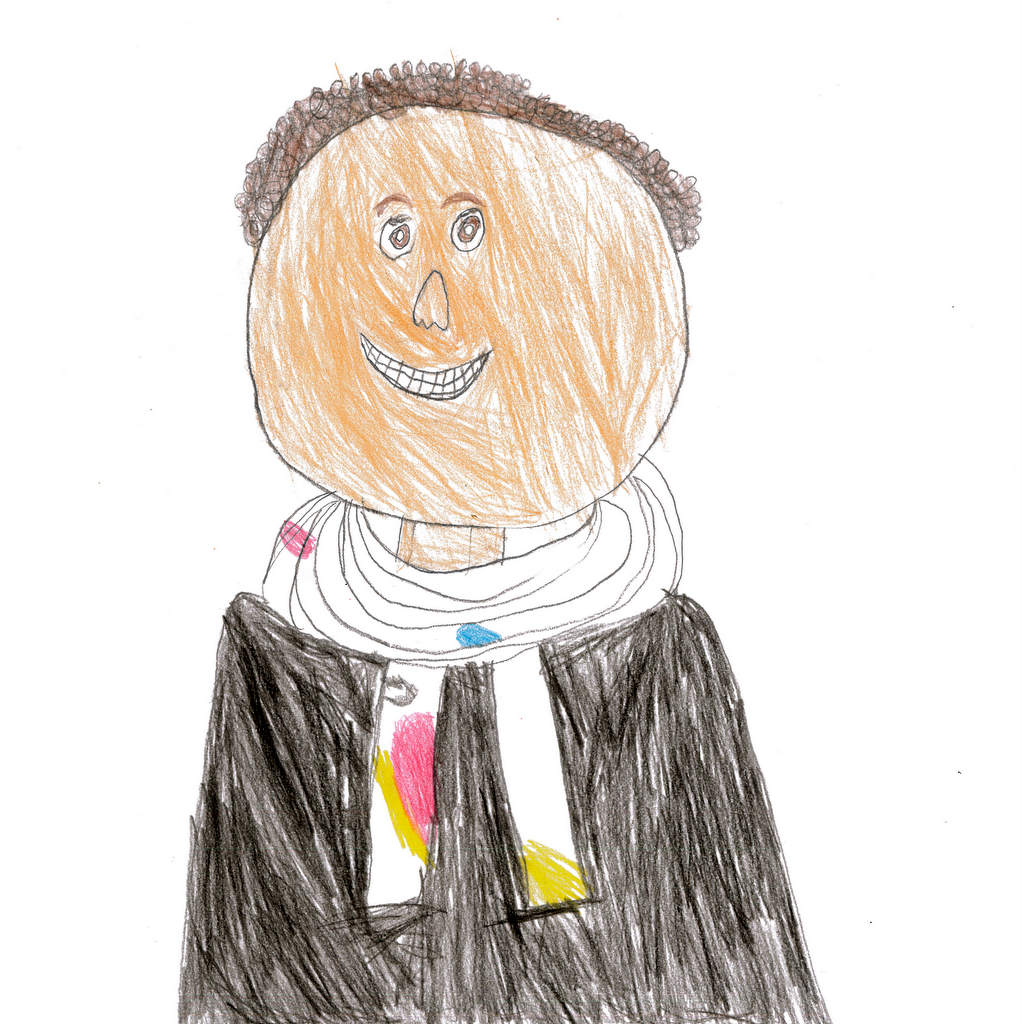 After 10 years of working in the pharmaceutical industry, I left when I had my two children. I initially joined the team at Marlow Infants as a Teaching Assistant whilst my children were pupils there. It was at Marlow Infants that I later trained as a primary teacher and taught classes in both Year 1 and Year 2 over a period of 5 years. In 2019 I left my full time role to spend more time with my family. I am delighted to be back at Marlow Infants in a cover teacher role and am thoroughly enjoying getting to know the children and being part of their learning and development again.
When I'm not teaching I can be found walking my sausage dog, being a taxi for my teenage daughters and trying to keep fit!
mrs J Ross- Teaching Assistant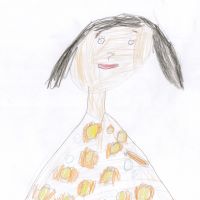 I have worked in local primary schools for the past 7 years whilst my own children were at school. I am primarily motivated to work with children to teach them how to manage anxiety and achieve their full potential.
I enjoy walking our two rescue dogs and am a keen supporter of UNICEF, Autism Awareness and a Hard of Hearing organisation. I see new challenges as an opportunity to have fun and live life by the motto 'If you only do one thing today - make it an act of kindness'.
mrs j Britnell- teaching assistant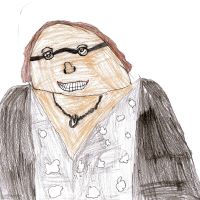 In 2009 after being a full time mum for 3/4 years and then working for a year at Teatimers Pre-school, I joined the team of staff at Marlow C of E Infant School. I had been helping for several years as a parent helper and fell in love with the school as I followed my three childrens' journey through Marlow Infants.

Initially I worked as a midday supervisor and a Learning Support Assistant doing 1:1 support with a child in Reception whilst studying for my NVQ 3 in Teaching Support and alongside my role as Chair of the PFA. I then became a class TA in Reception and after 18 months I moved to Year 1 as a class Teaching Assistant, in September 2017 I moved to Year 2. I absolutely love working with our children, their curiosity and energy is fantastic, and I get huge satisfaction offering support, be it emotionally or with their academic achievements - handwriting, phonics, maths and reading. It is incredible to watch the journey and growth of the children from Reception to the end of Year 2 and then to prepare them for transition to their next school and I feel privileged to be a small part of the start of their education.
Mrs H Higham - Higher Level Teaching Assistant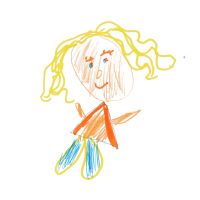 I have three boys who all came to Marlow C of E Infant School and I also came here. I loved the school so much that when my boys were here I started work as a Midday Supervisor and a little while after that I was asked if I wanted to be a Learning Support Assistant. This was a very rewarding position and made me want to do more in the school, and so I decided to study for a Level 3 Early Years qualification. After gaining my qualification a Teaching Assistant post became available at Marlow Infants and in April 2019 I was lucky to get the position. In Summer 2022 I completed my Higher Level Teaching Assistant qualification and am now an HLTA.
Ms C Green - Teaching Assistant
I attended Marlow Infants as a child and both of my daughters have loved their learning journey here. After helping on a few school trips and volunteering for various events in the school I started working as a midday supervisor in 2016. I have now been a teaching assistant in Year 1 for the last 2 years and it has been an amazing and rewarding role. It is wonderful to see the children develop new skills and to be able to work with such a dedicated team. Every day the children's enthusiasm for learning and interest in the world around them is amazing to see.
reception team
mrs v burkitt - assistant headteacher & Reception Leader
I have loved teaching since graduating from Warwick University in 2001. I feel very fortunate to be an Assistant Headteacher and Reception teacher at Marlow C of E Infant School. I have always enjoyed the buzz of being part of a child's learning adventure and seeing the huge developments they make in their first few years at school.
One of the subjects I lead at Marlow Infants is English. This encompasses speaking and listening, reading and writing. All of which are so important in everything we do. A particular love of mine is reading. At home, I spend much time engrossed in a book, so I truly believe it is so important to inspire children to read. I love to help them develop their confidence to read something that excites them. Reading opens the doors to many different places.
Out of school, my time is busy keeping up with the interests of my own two children and my husband. We love to spend time together walking or having fun playing games together.
mrs H Madziwa - class teacher
After working in Buying and Merchandising for 15 years, I decided to retrain as a teacher and was lucky enough to do so at Sandygate. I have been welcomed by staff and pupils alike, and am delighted to become a permanent member of the teaching team.
My main motivations to teach come from my love of reading which I share with the children at every opportunity and my aim to build high self-esteem and confidence in the pupils I teach.
I have a young family who keep me busy outside of work. We love reading stories, getting outside and spending time with our friends. I also enjoy yoga and running.
Mrs E Phillips - Class teacher
I am a PPA teacher which means I cover classes while the class teachers do planning and assessment work. I am also the Music Subject Leader and teach every class at Marlow Infants at some point throughout the year. I enjoy taking Hymn Practice and preparing the children for events like Love Marlow, Energize, Christmas concerts and Church Services.

The highlight of my week is Year One and Two Recorder clubs where we have a lot of fun learning accompaniments to our favourite songs.
Mrs C Samaraweera - Higher Level Teaching Assistant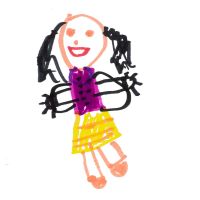 I was a teacher in Sri Lanka before moving to the UK and have been working with children for nearly 25 years. I joined the wonderful Marlow Infant family in 2014 as a Teaching Assistant in Reception. After completing my Early Years Foundation Degree, I became a Higher Level Teaching Assistant. I have always enjoyed working with young children and developing their skills and abilities. I have two daughters who are currently studying at Wycombe High school. In my spare time I enjoy travelling with my family and enjoy cooking different Asian dishes.
Mrs S Chaney - Teaching Assistant
I am currently a Teaching Assistant in Reception. I started out at Marlow C of E Infant School by volunteering in September 2012, whilst completing my Level 2 Teaching Assistant course. The following year I worked for a term as a TA in Year 2 and then in September was appointed as an LSA to a pupil in Yr 2. In September 2014 I then moved to Reception, again as an LSA to a new pupil and in September 2015 I was thrilled to take a role as Teaching Assistant to Bee class in Reception. During that year I also completed my Level 3 Teaching Assistant course.
I thoroughly enjoy working at this delightful school and have made some fantastic friends too. I have 2 children of my own, and they take up the rest of my time. I love reading and can often be found with a book in hand at home.
Mr V Richardson - Teaching Assistant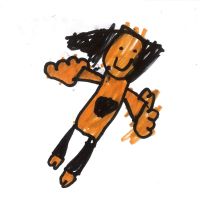 I have worked at Marlow C of E Infants for over 9 years and I can honestly say it has been the happiest time of my working life. I was lucky enough to be a pupil here too with fond memories of my time, also 2 of my 5 children have been pupils and loved every day of their journey.
The teamwork in school is strong, but my biggest satisfaction is seeing the children happy whilst learning and watching them grow in all areas over the 3 years here. Being a teaching assistant is so rewarding, and I am proud to be a member of staff.
Special Educational Needs Team
mrs s downing - assistant headteacher & senco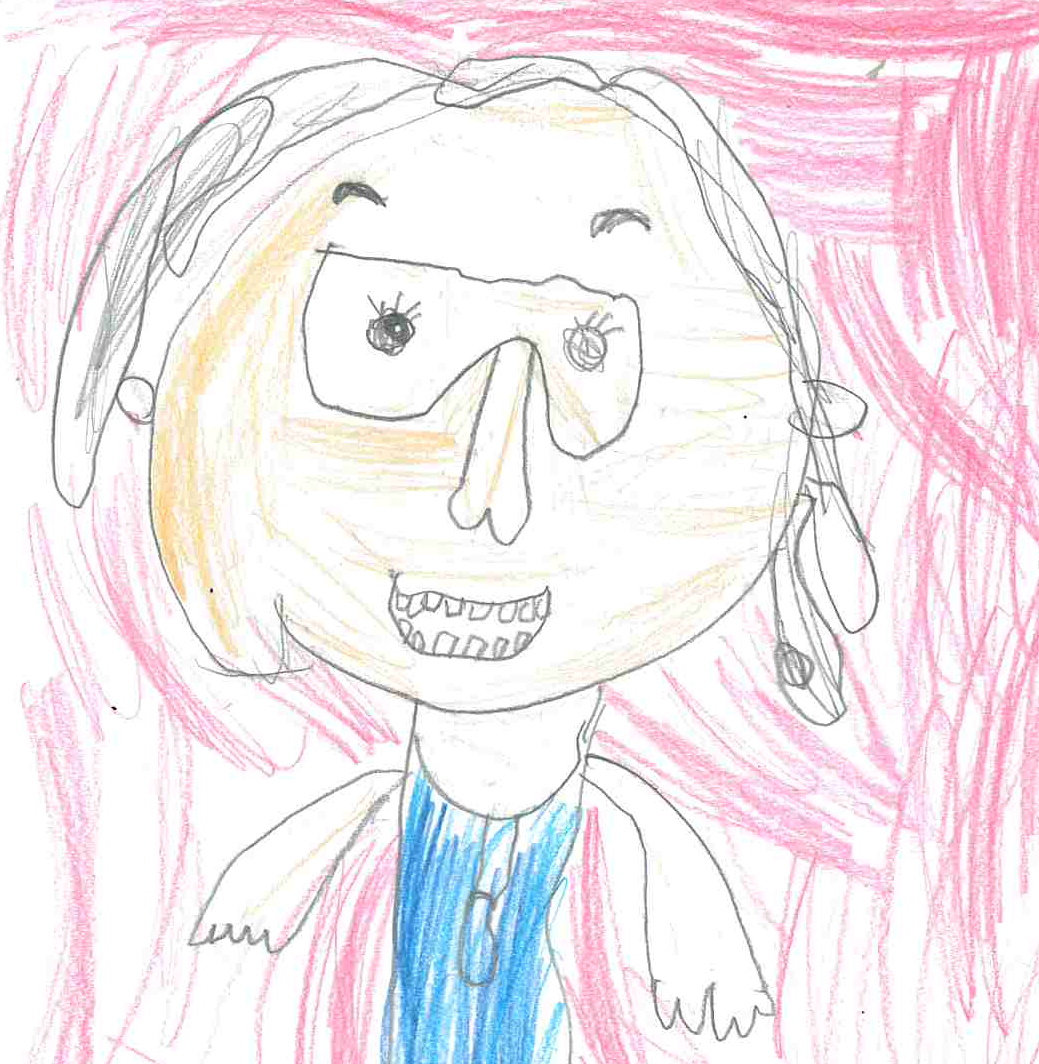 I gained my Music degree back in 2000 and following a short time working in travel and getting film and TV crews around the world, I decided I missed music and retrained as a secondary school music teacher, a role I really enjoyed until the arrival of my first child. Following this I took a break from teaching to be a full time mum, which included the arrival of my youngest. I have been at Marlow Infants since 2014, where I started as an SEN teaching assistant. A role I thoroughly enjoyed and gained so many new skills thanks to working with Mrs Moore so closely.
As with most of my career so far I have not planned the paths I have taken but have enjoyed the opportunities that have come along. I still very much enjoy being SENCO and supporting children and families that come through our school. The job isn't always the easiest, but it is extremely rewarding.
In my spare time I like to run, I play in the local Marlow Town Brass Band and have recently started learning to row, which I am really enjoying. I once again realise that learning a new skill has many upsides, but it can be a challenge, I say, 'Every day is a learning day!'
mrs j moore - hlta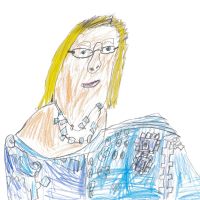 I joined Marlow C of E Infant School in 1997 as a welfare assistant after working for almost 8 years in Sandygate Playschool, which was then part of the school. The class teacher and Headteacher noticed I had an empathy for the children with additional needs, and I was asked to train in S.E.N. I completed an Oxford Professional Qualification course in supporting children with S.E.N in October 1999 and then a further course with Oxford Brookes University for Specialist Teaching Assistants in 2000. I achieved HLTA status in 2006. I enjoy working with the children and helping them to reach their full potential.
mrs c hawkins - teaching assistant
I was a stay at home mum for 4 years following a career as a solicitor and was looking for a new challenge. My daughter started at Marlow C of E Infant School in 2016, and I came in as a parent helper which I loved, and I quickly realised that working with children in school was where I wanted to be. I joined in 2018 for a month as a class TA then joined the SEN team in September 2018. I feel privileged to work in such a caring environment and enjoy seeing the children develop and grow. Outside of school I have two young children who keep me very busy!
Miss R Burton - Learning Support Assistant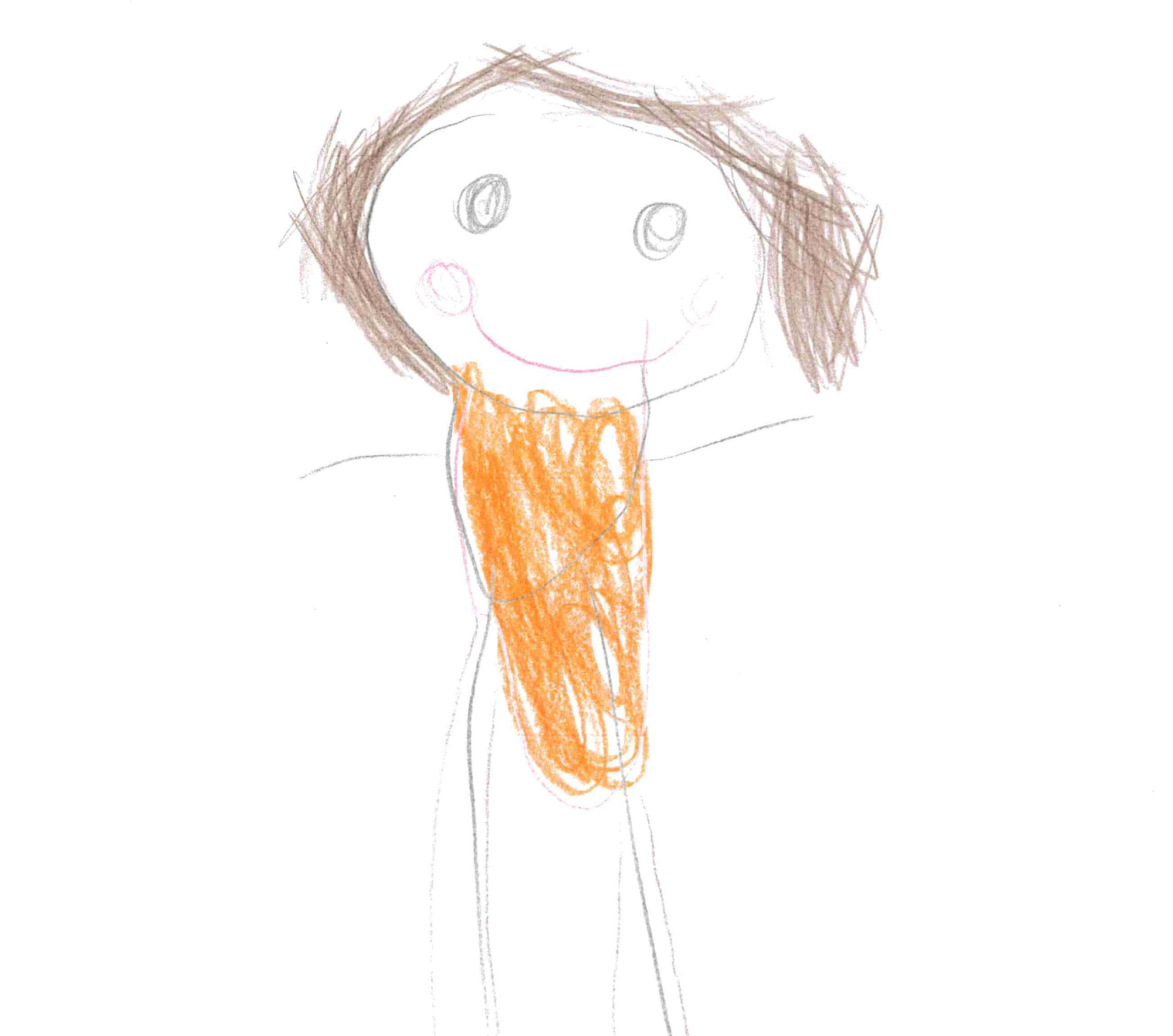 I am an LSA and joined Sandygate in September 2020. I have a Diploma in Childcare and Education and 15 years experience in working with children. Marlow Infants is the second school I have worked in, and the team here have made me feel a valued member from the start.
I have 2 children of my own who keep me busy in my spare time!
Mrs J Snell - Learning Support Assistant
I worked in London as a Printed Textile Designer for Fashion for 12 years before having children. I was very lucky to be a Stay-At-Home-Mum for 4 wonderful years when my daughter was born, followed by my son 2 years later. When my son started Preschool I had a career change and became a Preschool Assistant at Jack & Jill Preschool for 3 years. When both my children were at Marlow Infants, I became a Parent Helper in both their classes and loved seeing the caring, nurturing school first-hand.
In September 2022, I was delighted to join Marlow Infants as a Learning Support Assistant in Reception, and it is the most rewarding job. I love helping children to develop and grow during their most important and formative years. I have a SEND diploma and a Level 2 Teaching Assistant Diploma.
mrs l phillips - learning support assistant
After many years' experience helping in schools, firstly as a parent helper listening to children read, then helping groups of children in science, maths and literacy lessons, I joined Marlow C of E Infant School in 2014 working one-to-one with a child in Year 2. As a member of the SEN team, I support children throughout the school with their different educational needs, working one-to-one or with small groups. I am continually fascinated to see how children develop their character and progress in their learning.
Office team
mrs L Wright - communications officer
Having children meant freelancing as a Graphic Designer over the past few years had suited me and my family. I had been waiting for the right time for my return, and I am now excited to be back in an office setting and bring my enthusiasm and creative flair to Marlow Infants.
My two children recently attended MArlow Infants, so I've been part of the Sandygate family for a few years already. Whilst they were here, I actively volunteered on school trips, reading and used my illustration skills to support class worships and decoration throughout the school. In January 2023, I was thrilled to be offered the post of Communications Officer.
I have a passion for design and can happily spend hours looking at beautiful illustrations, paintings and photography. I make sure I poke my head into the classrooms when Art lesson is on!
mrs s mckevitt - bursar
I joined the office team in September 2017. I am the Bursar, which involves me looking after the financial side of things for the school. Before this role, I worked in banking in central London in credit and risk.
I live in Cookham with my husband and our two children. As a family we love to go cycling together - although now my children are bigger, I always seem to be the last up the hills!
mrs h millar - administration officer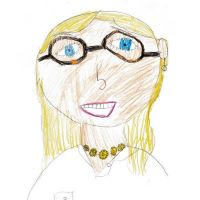 I have been working in the school office for over 20 years now! I really enjoy getting to know all of the children and parents at Marlow Infants, answering and resolving their queries when I can.
I live in Cookham and at weekends I can be found either in my garden or at the side of a cricket pitch, scoring for the local village team!