Service to our Community
Marlow C of E Infant School strives to be of service to our community be that local, national or international supporting many causes in practical or financial ways.
The most recent causes we have supported are shown below.
Mini London Marathon in support of our PFA and the One Can Trust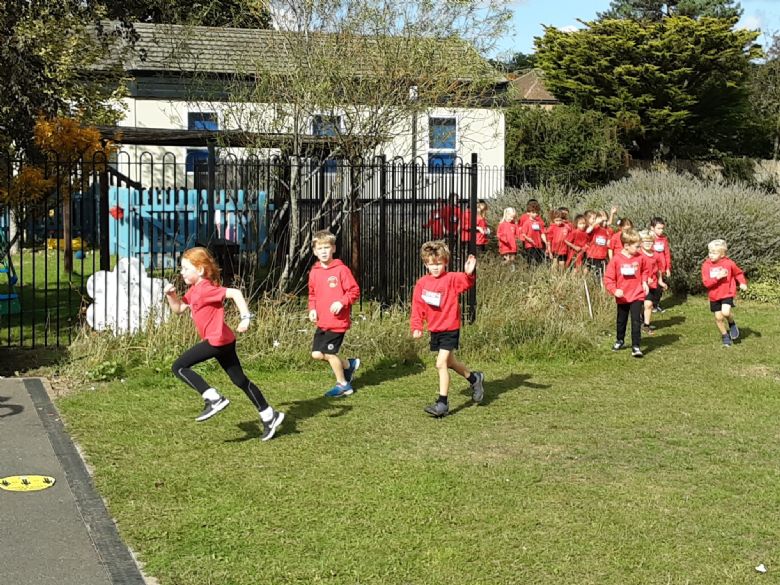 Between Monday 28th September and 2nd October the children, teachers and teaching assistants battled sun, rain and wind to run 2.6 miles each. The children (and staff) showed a huge amount of resilience in completing this amazing distance. It is a surprisingly long way!
We are hoping to raise as much money as we can for One Can Trust and our own Sandygate PFA. Any money we receive will be split equally between these two charities.
If you would like to donate then go to our Virgin Money Giving page here
You can see some photographs from this event here
Harvest Collection for One Can Trust
This year we celebrated Harvest with a service in school and the school council decided to hold a collection of items for One Can Trust. Over the week of 5th October we collected tins, packets and jars and on Monday 12th the councillors loaded these up into the car of one of our parents who kindly delivered them to the One Can Trust warehouse.