Science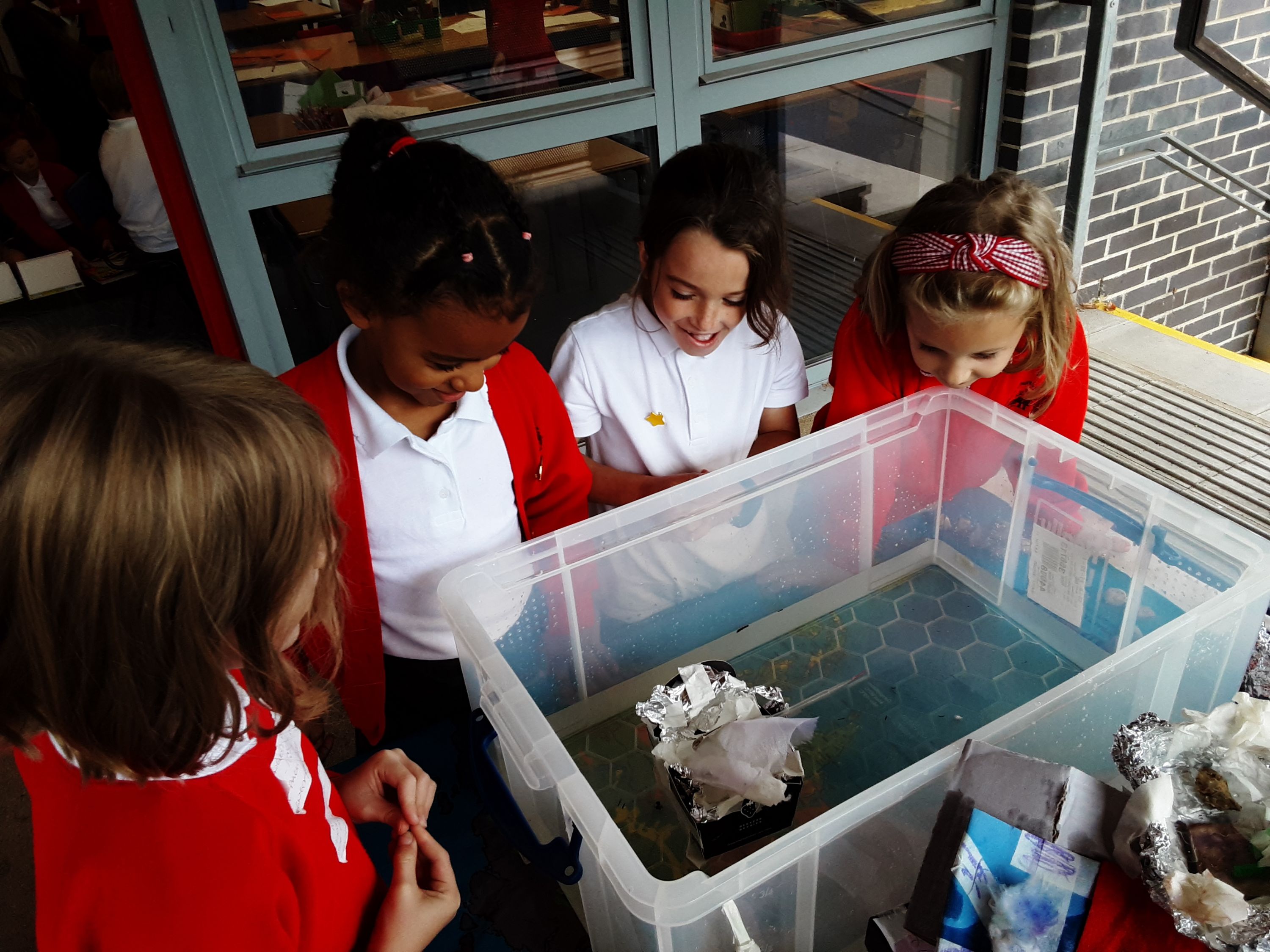 At Marlow C of E Infant School, children are encouraged to develop an enthusiasm and enjoyment of scientific discovery by ensuring that they are acquiring knowledge. They are given opportunities for hands-on experience with exploratory learning and testing out answers to questions that they may have.
Our children become independent learners by exploring possible answers to their scientific-based questions.
Intent
Developing a passion for science and the idea of discovery can be applied to all aspects of life. The desire to discover is what drives us to learn new things whether it be about our world, space, or ourselves; We aim to instil the confidence to enquire in the children.
We encourage pupils to be inquisitive and curious, in order to build on what they have learned and to lead their own learning where possible. Every step and achievement they make, allows them to get closer to understanding the world around them. Our children develop respect for the world around them, which is embedded in the ethos of the school as one of our school values.
Teachers immerse the children in rich scientific vocabulary for each topic that we expect all of our children to be able to use correctly and to remember it long after the topic is over. We plan high-level vocabulary that is suitable, yet challenging for the age of the children at the school.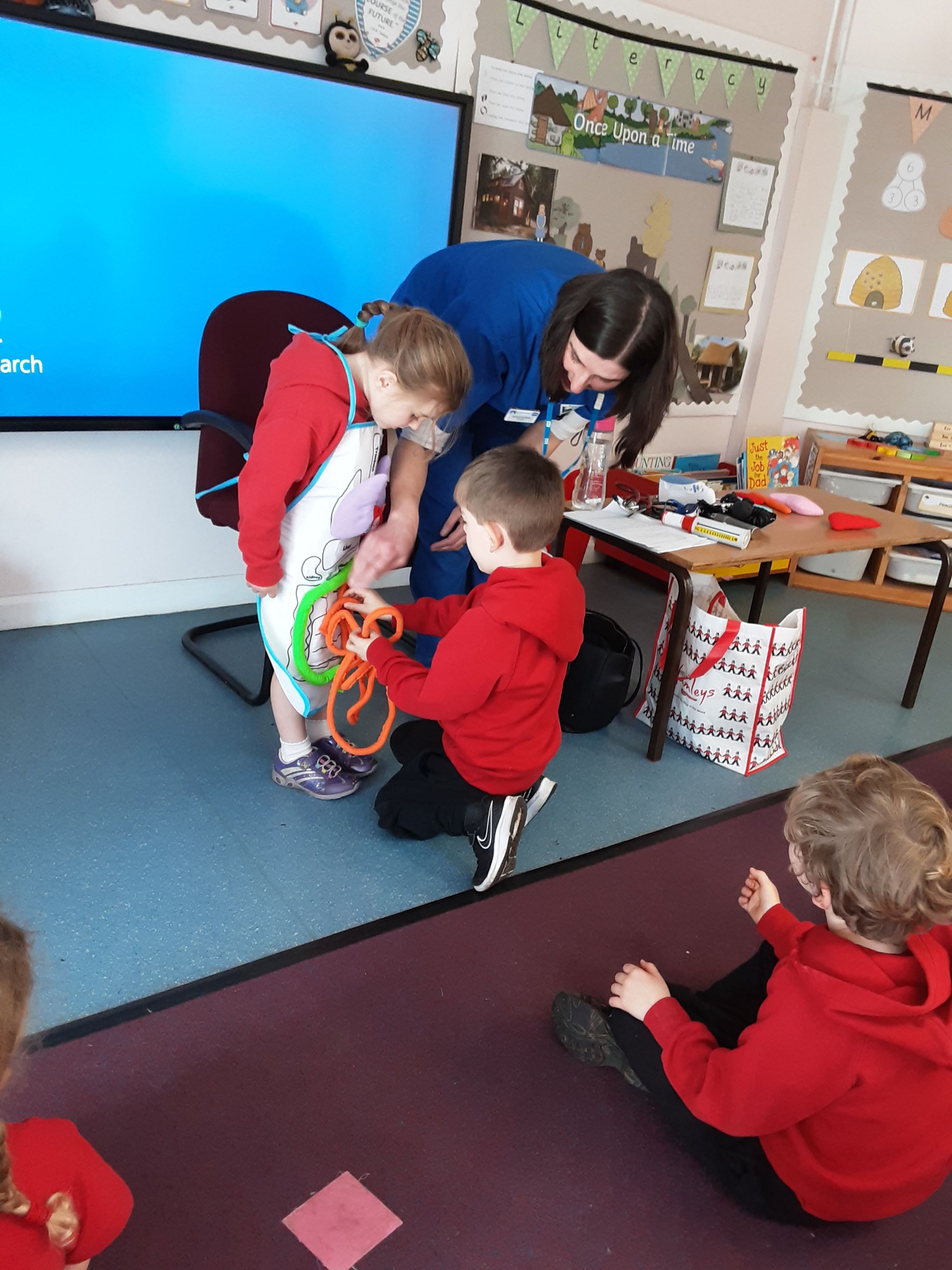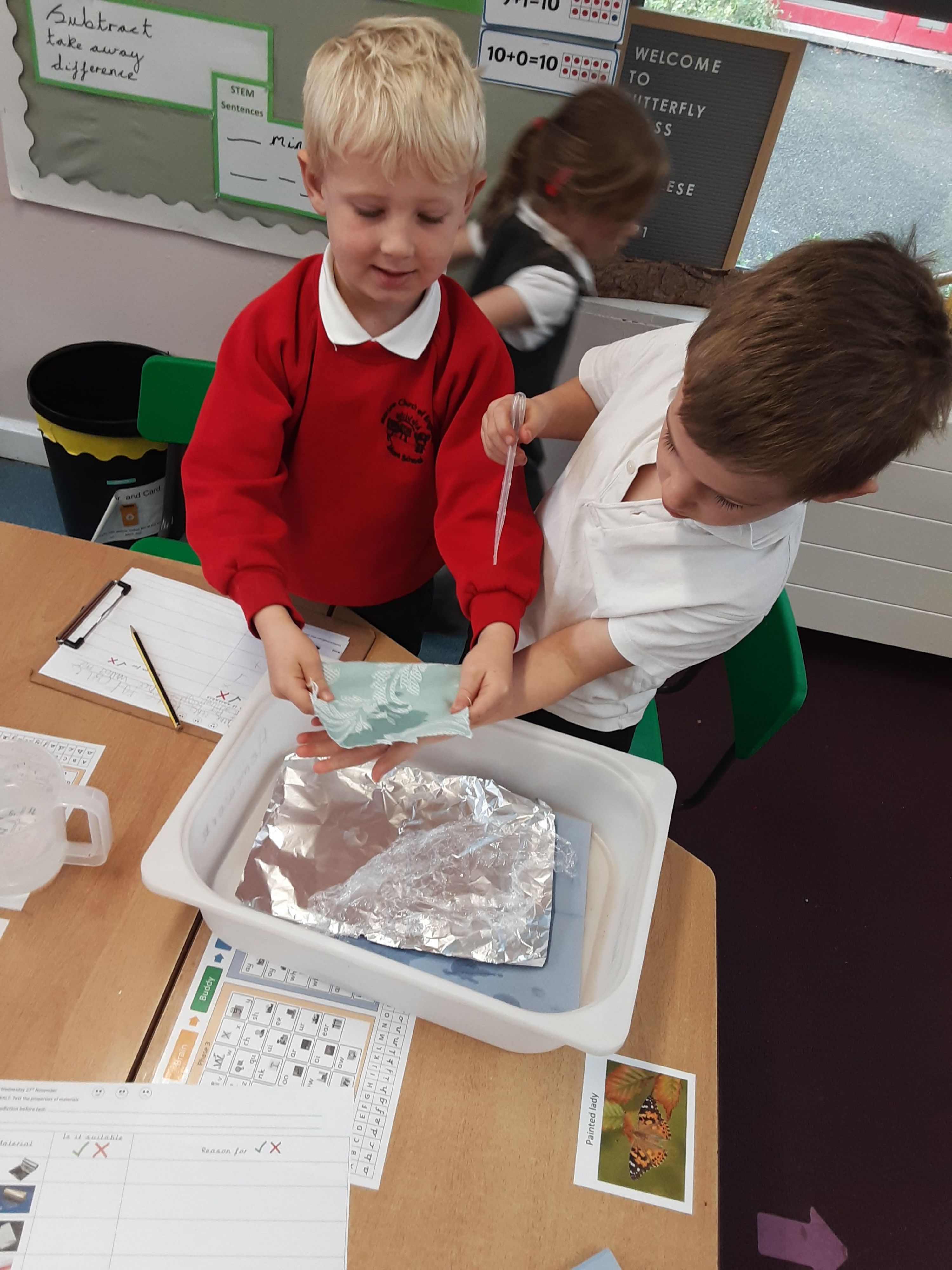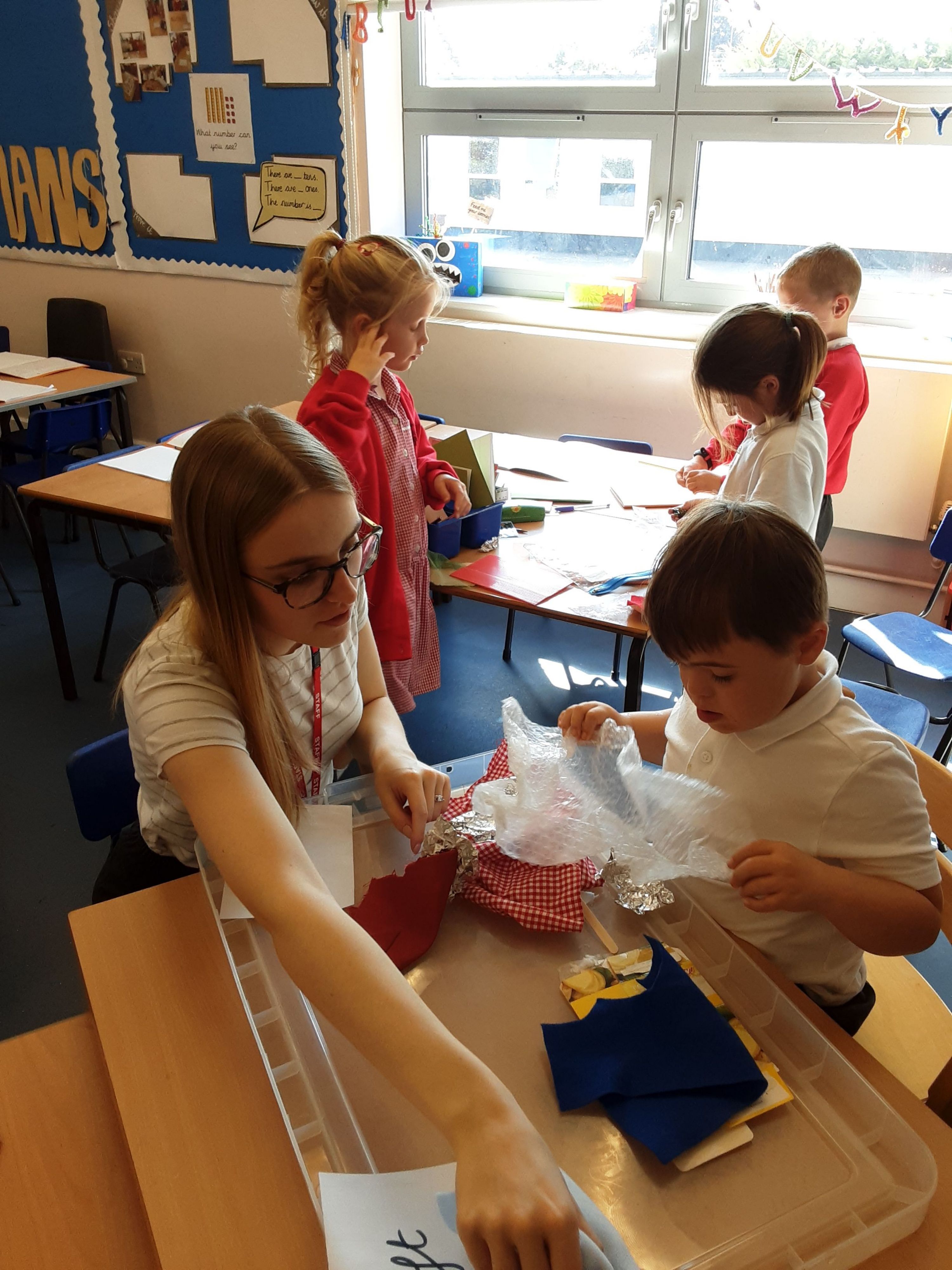 Implementation
Symbols support the teaching and learning of the different types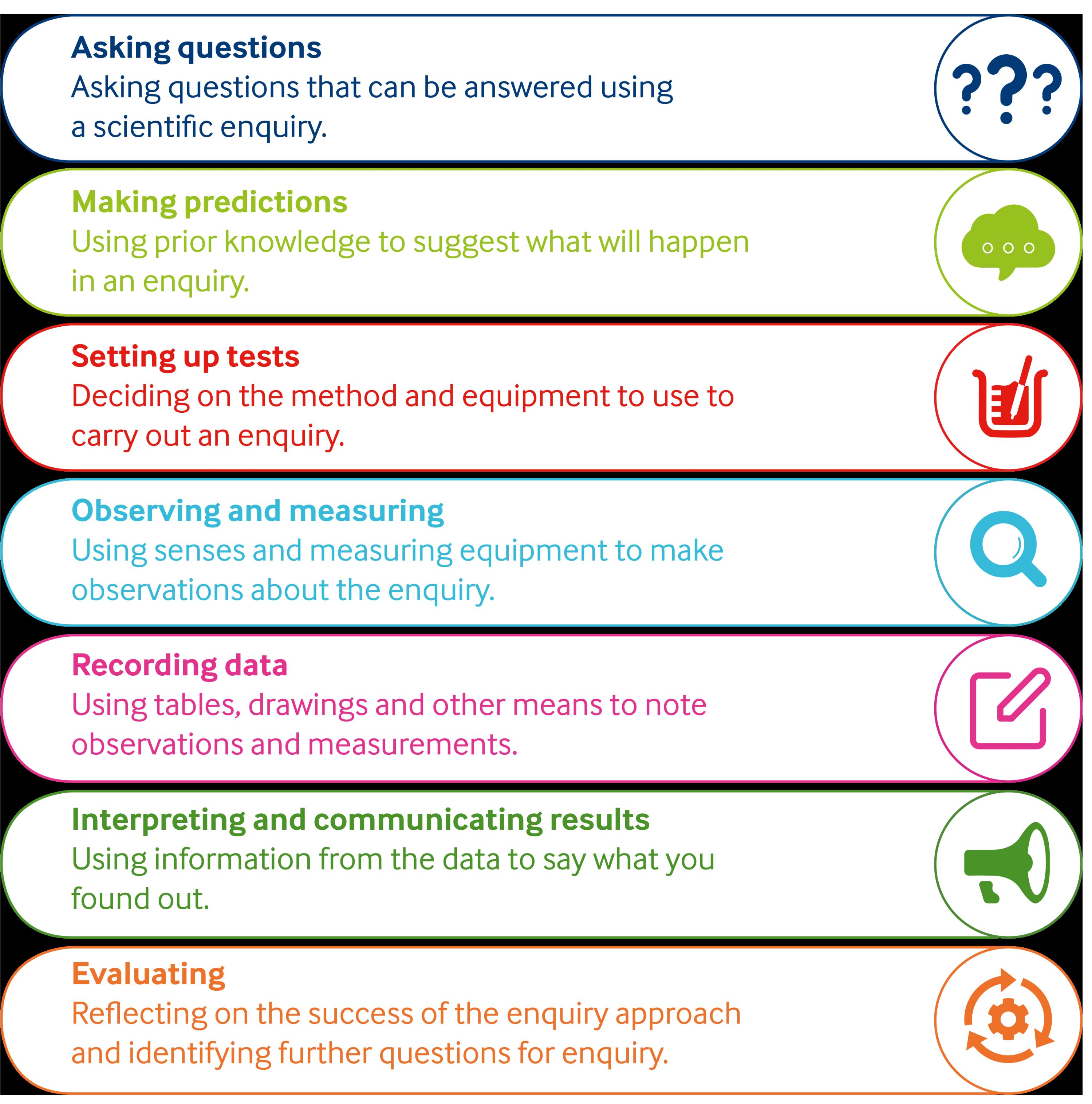 of scientific enquiry and working scientifically. As a result, pupils have a clear understanding of the process of how to carry out an enquiry.
In Early Years Foundation Stage, children develop an understanding of the world around them and start to establish their scientific questioning.
Across Key Stage 1, pupils are taught to work scientifically. In this area of the statutory curriculum, pupils are taught to use practical scientific methods, processes and skills including:
Asking simple questions and recognising that they can be answered in different ways
Observing closely, using simple equipment
Performing simple tests
Identifying and classifying
Using their observations and ideas to suggest answers to questions
Gathering and recording data to help in answering questions
We expose pupils to high-quality teaching and learning experiences that allow them to have the opportunity to explore the world they live in. This is achieved by presenting them with practical tasks and asking questions. We encourage pupils to explore with curiosity and prompt them to ask questions of their own. Once they have learned new and exciting things, we then teach them to analyse and explain what they have discovered.
Our Teachers have a clear understanding of the progression in Science learning, ensuring that the National Curriculum is covered and that scientific enquiry skills and scientific knowledge are developed throughout children's time at our school.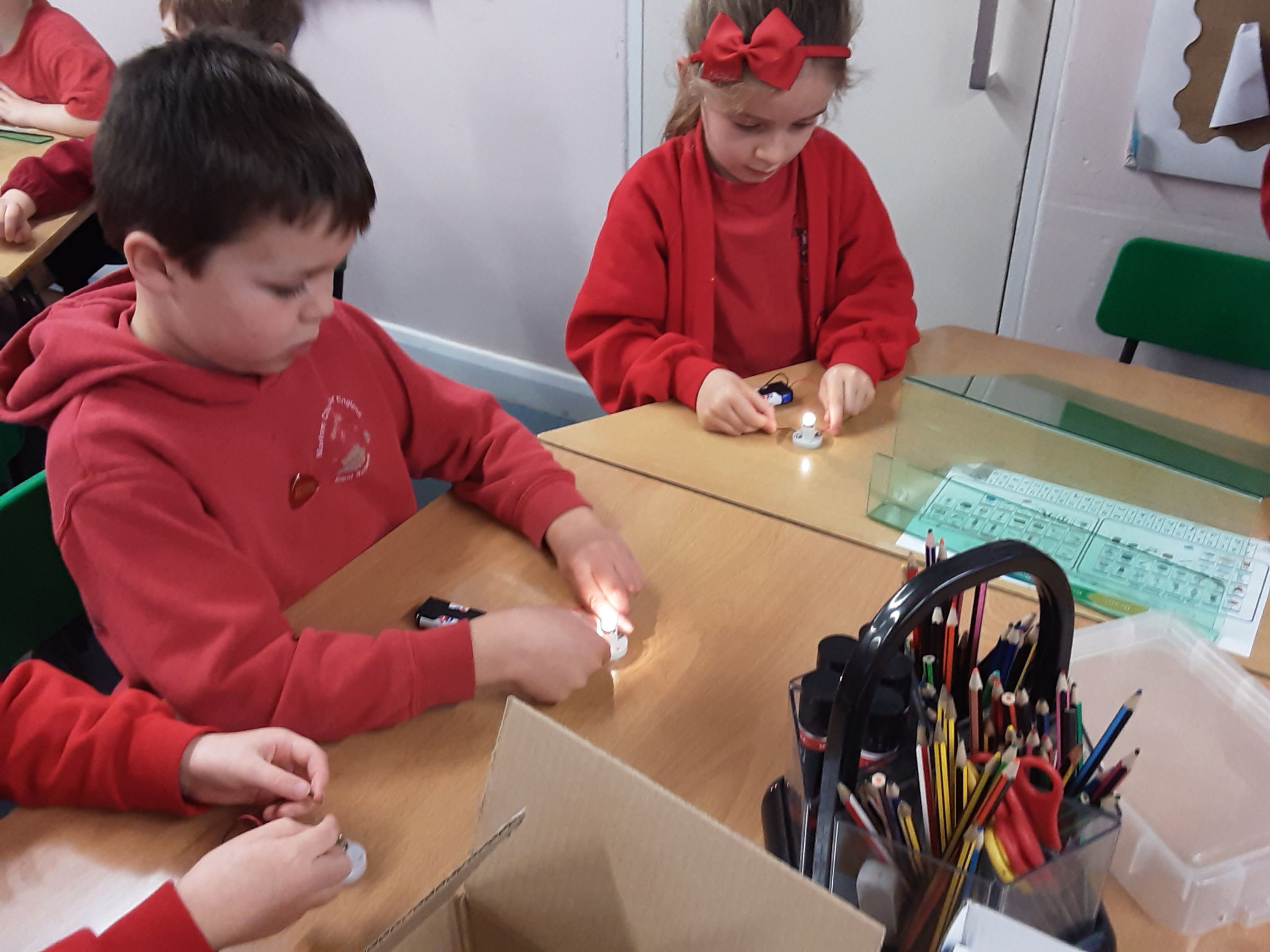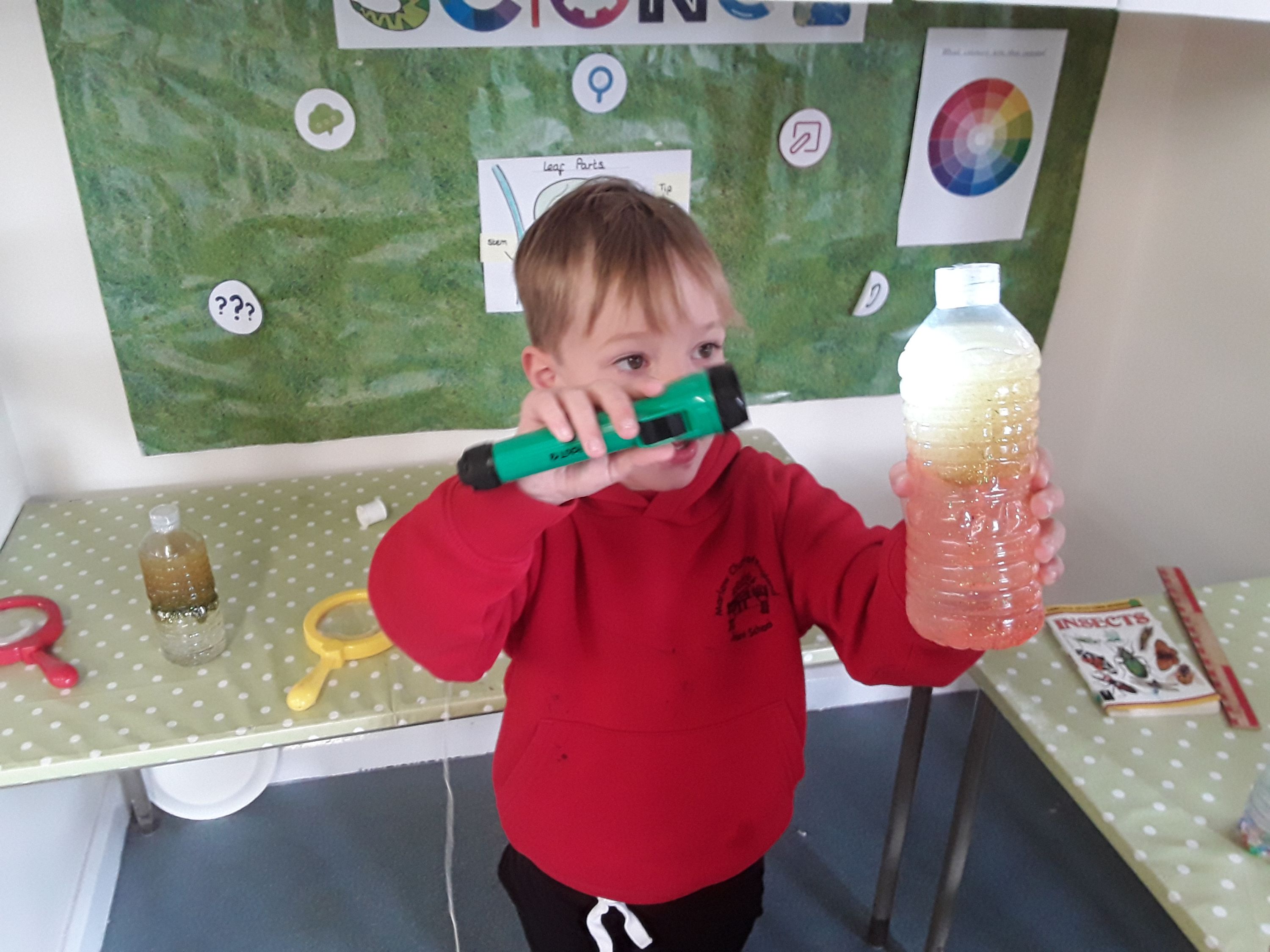 Impact
Every step and achievement they make allows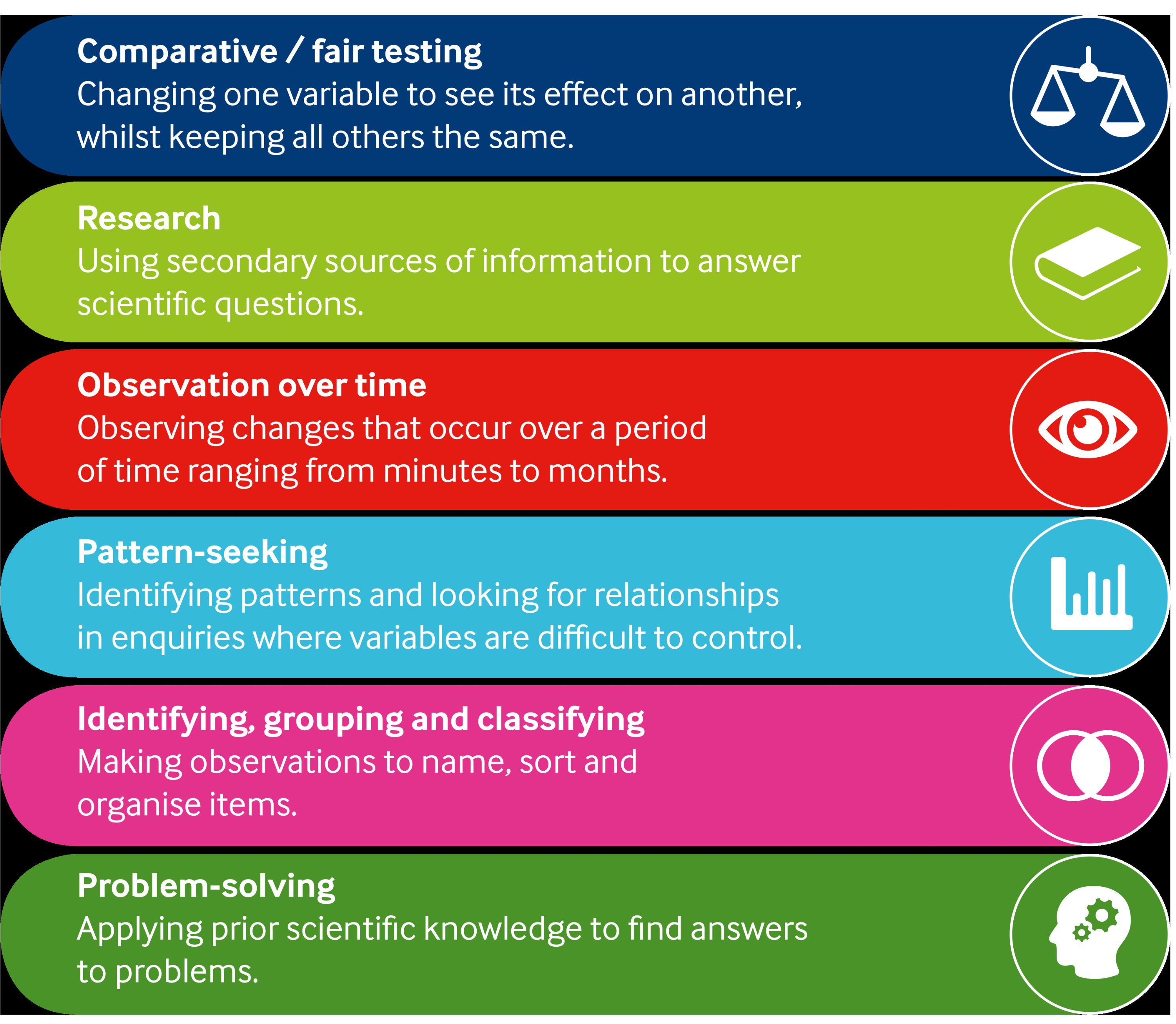 pupils to get closer to understanding the world around them. Our pupils develop a respect for the world around them, which is embedded through the School's Christian vision.
Marlow C of E Infant School prides itself on being an ECO school. We are keen to promote outdoor learning as we understand the impact it has on the children's understanding of the world. Linking scientific learning to their senses is a useful tool for children, helping them to relate to and retain information about nature and the many incredible things around us. We feel that this helps deepen their curiosity and understanding about our planet and how each one of them can impact and look after it in the future.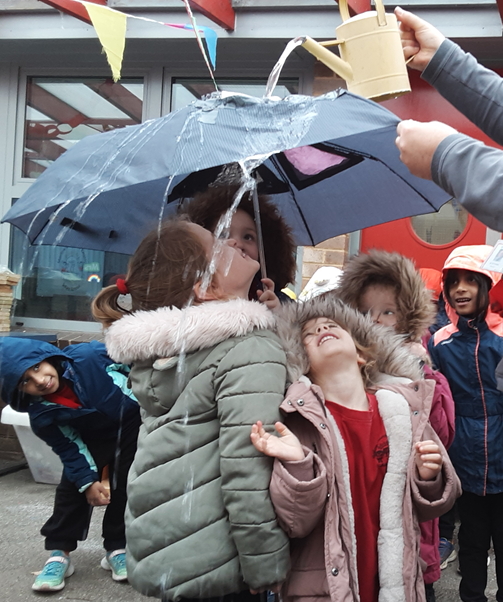 Scientists are responsible for all we know about our world and beyond. Whilst it is important to educate children on scientific discoveries that have been made already by scientists, it is of equal importance to ensure that children are aware that there is still so much to discover.
Children at our School learn that a scientist's work is never done and that there are always more questions to be asked.