Remote Education
Our Home Learning policy outlines the support that is available for pupils if they have to self-isolate for a period of time when the rest of the children are in school and this can be found on our home learning page (here). Should any pupil, or group of pupils, be instructed to not attend school then the information in the Home Learning policy and given below explains how we will provide Remote Learning for those pupils.
Remote Education encompasses learning that happens outside a classroom when the teacher is not present in the same location as the pupils. A variety of methods can be used to conduct remote learning and this includes digital platforms and paper-based resources.
At Marlow C of E Infant School, we aim to deliver remote learning for our pupils based on the planned face to face curriculum. The resources and methods will differ somewhat to those that are used in face to face teaching but there will be resources and methods that are the same. The aim is to deliver learning that will allow the children to progress through the curriculum and to limit how much they will have to catch up when they return to school.
Given the age of the pupils that attend our school, we are very reliant on the support of each child's parents and/or carers to be able to access the learning. This fact has determined how we have chosen to design our remote learning offer.
Rationale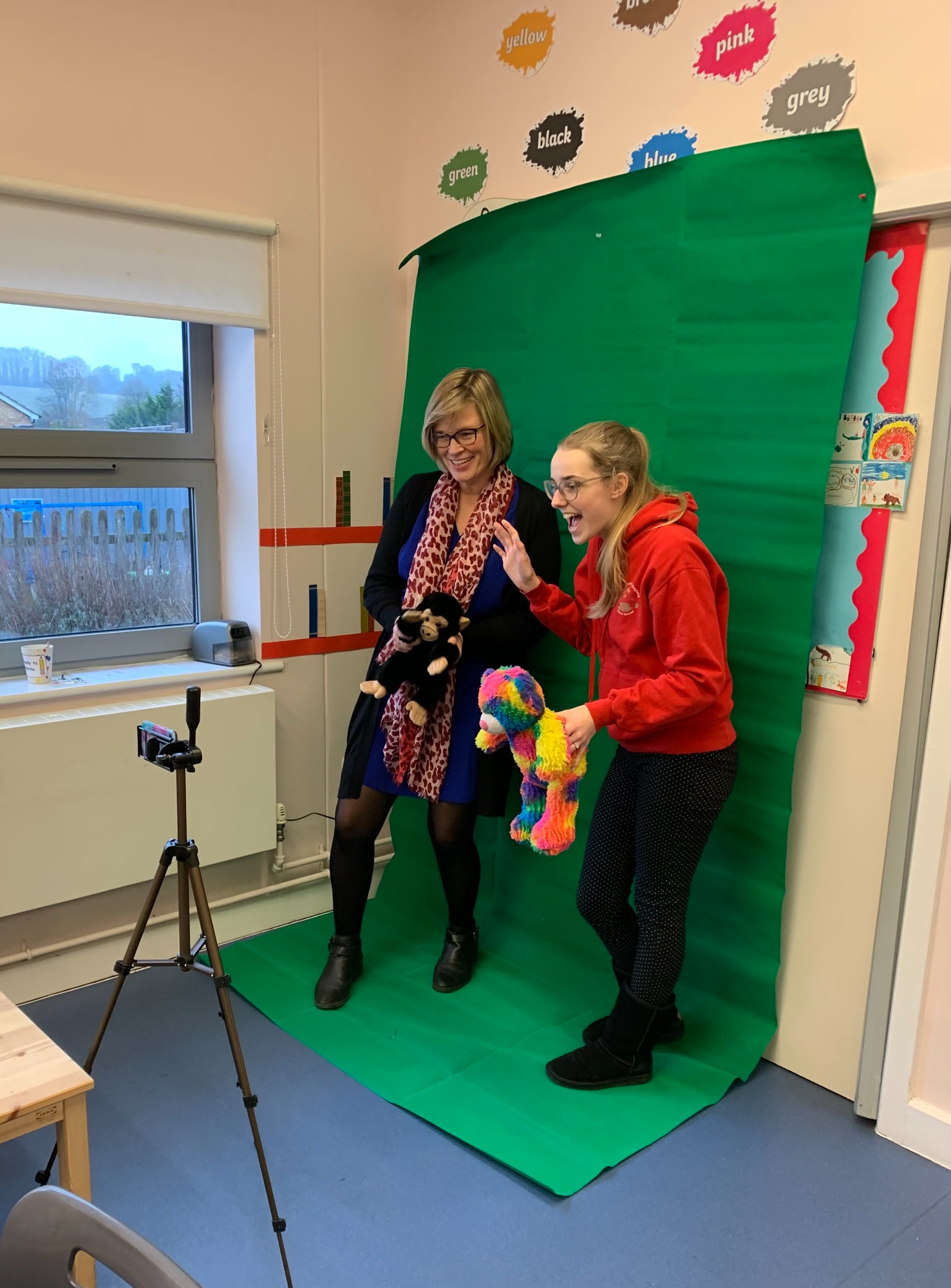 We understand that if a pupil is instructed not to attend school this will be a very stressful time for parents and we have tried our very best to design our remote learning in such a way that they will be able to access it at a time that is convenient to them. This means that they will be able to plan the use of devices as we are aware that these may be being used at different times of the day by different members of the family.
The age of the children that attend our school means that it is not appropriate for the children to spend all day in front of a screen and that they should be supported by an adult when they are accessing online resources. To this end, the teachers will prepare learning activities with clear instructions for those supporting the learning of the children at home. Remote Learning may include the use of videos of the teachers delivering to specific learning objectives, Powerpoint slides, videos, offline and online activities. This list is not exhaustive, nor does it mean that all these media will be used every day – the teachers will choose the medium most appropriate to the learning objective that the children will be working towards.
Learning Platforms
Key Stage 1 (Years 1 and 2)
The learning set will follow the planned and sequenced curriculum that the children would have been following if they had been in school. We will use Google Classroom which parents can access using their child's email address and this is consistent with the platform that we use for home learning.
Reception
We will be using Tapestry, again this is consistent with the home learning that this year group access all year. These activities will be accessible through the planned activities section of Tapestry.
Process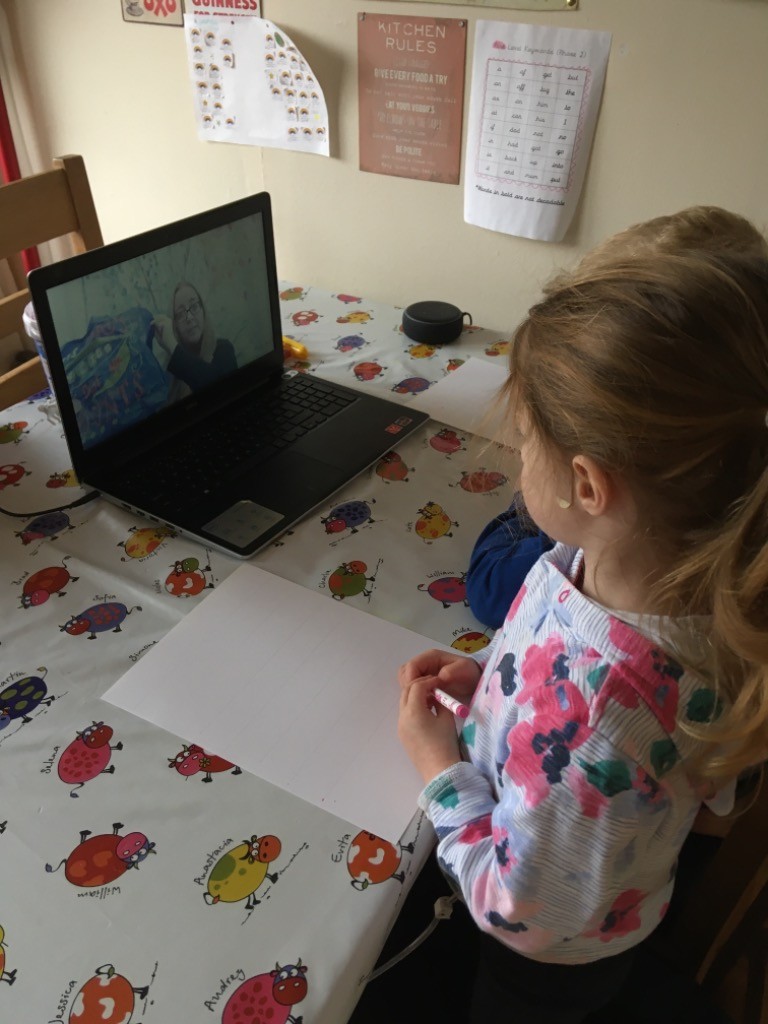 The remote learning will take the form of one main teaching element per area of learning which will focus on a given learning objective, a follow-up activity which will be 'handed in' (photographed or scanned and loaded up onto the home learning platform) by parents/carers using the class home learning platform and then feedback on this activity from one of the teachers in the year group. This feedback may not be given the same day.
Below is a summary of the type of things parents/carers can expect. It should be noted that the duration of main teaching and activities will vary and one child may take less or more time than indicated below than another. Please be assured that there is really nothing to worry about if the activities take differing amounts of time – the children are all individuals and have different ways of and pace to their learning.
Year R

Year 1

Year 2

Number of areas of learning each day

3

4

4

Areas of learning covered

Phonics
Maths or Literacy
Wider curriculum

Phonics
Maths
English
Wider Curriculum

Phonics
Maths
English
Wider Curriculum

Length of the main teaching element

10mins

10-15mins

10-15mins

Independent supported activity

15-20mins

40-45mins

40-45mins

All elements of each day's activities will go live on the class pages of the relevant home learning platform by 7.00pm the previous day so that you have the chance to familiarise yourself with them beforehand.
Rising Stars
It should be emphasised that daily reading and keyword practice, where relevant, should still continue and we will continue to allocate Rising Stars books on a weekly basis.
Expectations
We expect all children who are instructed not to attend school to engage with the remote learning and we will be monitoring levels of engagement on a daily basis. We understand that parents are juggling lots of different tasks and that completing remote learning by the 'hand in' times can be a challenge. We just ask parents to let us know if this is happening and when they expect the work to be handed in.
All areas of core learning should be completed on the day it is set and the wider curriculum learning activities should be completed and submitted within a week.
Additional needs
Where necessary and where we consider that a child will not be able to access the remote learning because of their needs, we will ask the child to attend school following the Government guidance.
For those children with additional needs remaining at home, challenges and individualised work is set for most areas of learning on the remote learning platform.
Teachers are aware of specific needs in their class and plan accordingly.
Teachers are available to talk through difficulties with the parents upon request.
We organise separate and individual Google Meets with parents and/or children who are finding the remote learning more challenging. As a result of this we have been able to adapt resources, and provide additional support and guidance for parents.
Class Home Page
This is on the school website and this shows a summary of the areas of learning that will be covered over the half term. There are also links to the other online learning tools that the children use as part of their learning at home and in school. (eg Purple Mash and Real PE)
What we are not expecting is that parents and carers to follow a set timetable – that is for them to determine depending on their circumstances, we do recommend structure and equally important is free play, especially for Reception- children learn this way too. Plenty of breaks are needed, for everyone's benefit!
It is, however, vital that the tasks are completed and we will be monitoring engagement so that we can identify if there are any families who need further guidance in accessing the learning.
Childhood development experts generally say that a reasonable attention span to expect of a child is two to three minutes per year of their age – so please bear this in mind!
Parents, carers and children can communicate with their Class Teachers and Teaching Assistants via the Learning platforms, so if any further explanations are needed, please use this or the office email office@marlow-infant.bucks.sch.uk