Parents & Friends Association
ABOUT US
The PFA (Parents & Friends Association) plays a major role in the school environment, working alongside Mrs Reynolds and the rest of the school staff. All parents of a child in the school are automatically a member of our sociable association and we are very pleased to have you with us!
Each year we do our best to raise as much money as possible to fund equipment and enrich the school lives of our children, that the school budget simply cannot stretch to and our aim is to raise £25,000 each year. This could not have been achieved without the help of so many people throughout the year who have either donated financially or given up their time to run, or help run, events. It is so greatly appreciated.
The PFA Committee for the 2022/2023 comprises the following roles and volunteers:
| | | | |
| --- | --- | --- | --- |
| Chair | Rachel Bourdillon | Secretary | Johanna Snell |
| Vice Chair | Libz Dorsett | Teacher Representative | Mrs Reynolds |
| Treasurers | Caroline Robinson & Lauren King | Governor Representative | Daphne Howarth |
This group is then supported by other parents in running events and deciding how funding should be spent.
We appreciate that not everyone has the time to commit to regularly contribute to the PFA but if you think you can help in any way, no matter how small, then please email the team pfa@marlow-infant.bucks.sch.uk and somebody will be in touch.
The PFA really does rely on as many people as possible helping throughout the year, so we appreciate any support that you feel you can give. It doesn't matter if you cannot help on a regular basis, or even if you cannot come into school - there are always jobs that can be done from home if you have half an hour to spare e.g. wrapping gifts or preparing raffle tickets. We really couldn't achieve what we do without the behind the scenes help that we receive so thank you.
Last academic year (2021/22) the PFA paid for: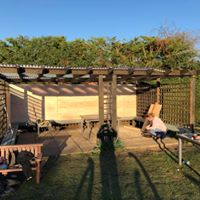 Refurbishing toilets in Reception and Key Stage 1
Funding the new Year 1 outdoor learning area
a contribution towards WiFi and new Chromebooks
internal redecoration of the school
school resources including art supplies for the year
school trips and in-school enrichment days or 'WoW' days including a Victorian seaside day and a trip to a Field Study Centre