Outdoor Learning
At Sandygate we are very lucky to have a wonderful outdoor space with several outside learning areas including our Wild World, the Canopy and the Cocoon as well as a large field and playground. We take advantage of all these areas to provide as much learning outside the classroom as we can and the children make full use of our outdoor environment for their playtime.
Be good citizens of the planet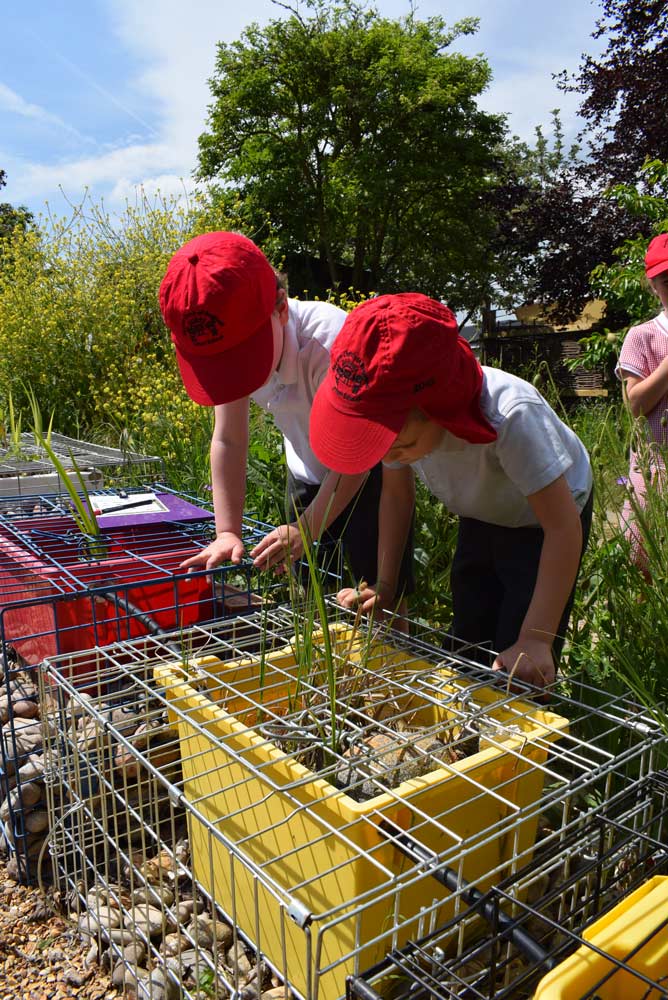 Each classroom has an outdoor covered area which can be used as an extension to the classroom space for learning. Many of our lessons use this outdoor space and in addition, each year group has a dedicated day in the week for Outdoor Learning when children wear wellington boots and outdoor clothing and we can have some 'messier' learning experiences outdoors.
Year 2 'Muddy Monday',
Year 1 'Forest Friday'
Reception 'Welly Wednesday'
On these days all our learning is done outdoors and some recent learning experiences have been:
English - observing plants and developing vocabulary banks for use in story writing
Art - sketching from life outdoors, making pictures from found objects
Science - observing and recording types of minibeasts
Maths - counting with tallies, finding 2D and 3D shapes
We have also had specific days when the whole school has taken part in outdoor learning, for example, the RSPB Big Garden Birdwatch when children made binoculars from recycled materials, 'crumble pastry maggots', pinecone birdfeeders and spent an hour counting birds using tally marks.