Outdoor Learning
At Marlow Infants we have a wonderful outdoor space with several outside learning areas including our Wild World, The Canopy and The Cocoon as well as a large field and playground. We take advantage of all these areas to provide as much learning outside the classroom as we can and the pupils make full use of our outdoor environment for their playtime.
Intent
Outdoor learning is a key ingredient of our curriculum and forms part of the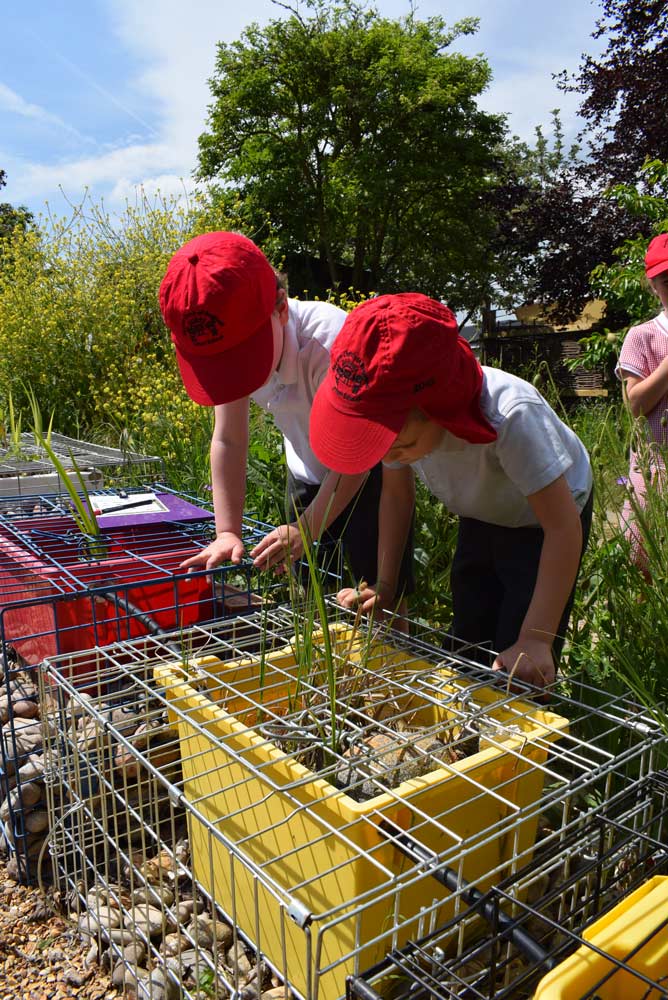 School's Learning Outside the Curriculum provision. Outdoor learning lessons take place in the "classroom under the sky" and is not additional learning but a different environment in which we teach the curriculum.
Lessons take place outside so that pupils are able to have hands-on experiences which give them opportunities to develop and apply knowledge and skills. All outdoor learning is planned around the curriculum currently being studied, which gives depth, enrichment and an outdoor perspective for our pupils. We want them to have the chance to explore and learn outside throughout the year, experiencing the seasons and changing nature around them.
We recognise that many of our pupils do not get the equal opportunities outside school to experience the outdoors and nature. This is why outdoor learning is central in our curriculum.
The benefits to pupils of participating in outdoor learning include, but are not limited to:
Improvements in their ability to cope with change.
Increased critical curiosity and resilience.
Increased levels of trust and opportunities to examine the concept of trust (us in them, them in us, them in themselves, them in each other).
Improved achievement and attainment across a range of curricular subjects. Pupils are active participants not passive consumers, and a wide range of learning styles can flourish.
Enhanced opportunities for 'real world' 'learning in context' and the development of the social and emotional aspects of intelligence.
Increased risk management skills through opportunities for involvement in practical risk-benefit decisions in a range of contexts. I.e. encouraging pupils to become more risk aware as opposed to risk averse.
Greater sense of personal responsibility.
Possibilities for genuine team working including enhanced communication skills.
Improved environmental appreciation, knowledge, awareness and understanding of a variety of environments.
Improved awareness and knowledge of the importance and practices of sustainability.
Physical skill acquisition and the development of a fit and healthy lifestyle.
Implementation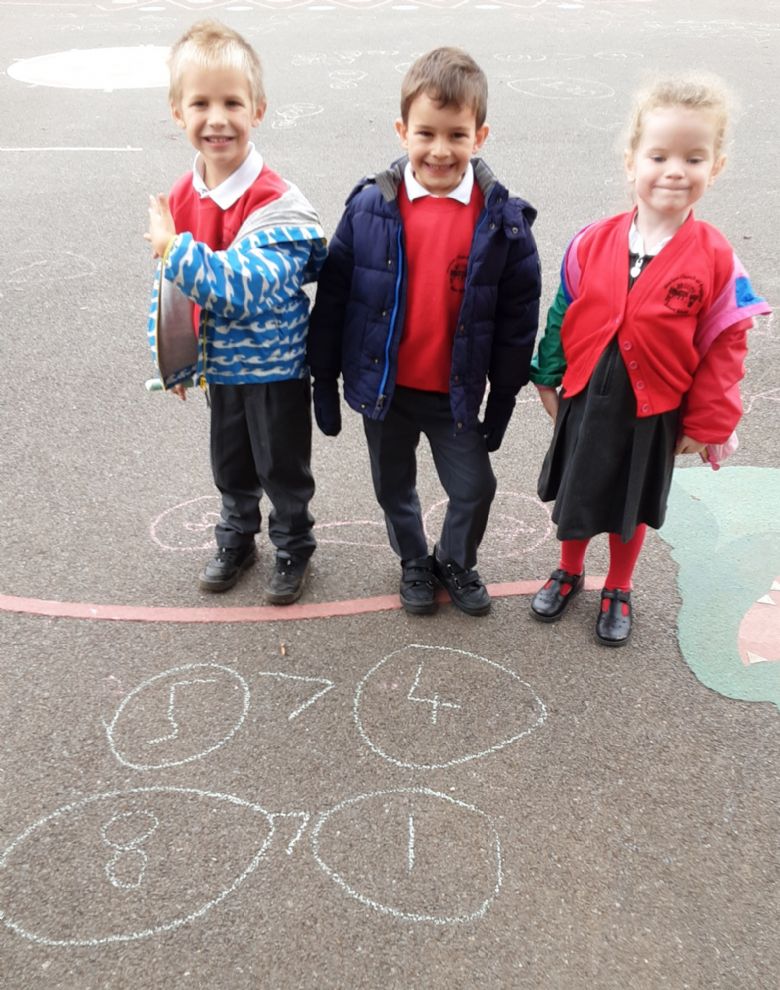 Each classroom in the school has an outdoor covered area which can be used as an extension to the classroom space for learning. Many of our lessons use this outdoor space and in addition to this, each year group has a dedicated day in the week for outdoor learning when children explore the outdoors. These days are:
Year 2 'Muddy Monday',
Year 1 'Forest Friday'
Reception 'Welly Walk Thursday'
The learning planned for these days is closely linked to the thematic curriculum and classroom activities. We aim that these experiences are accessible to all children, regardless of any extra needs they may have.
Outdoor learning takes place in local woods and surrounding areas as well as on the school grounds.
Some recent learning experiences have been:
English - observing plants and developing vocabulary banks for use in story writing
Art - sketching from life outdoors, making pictures from found objects
Science - observing and recording types of mini beasts
Maths - counting with tallies, finding 2D and 3D shapes
We have also had specific days when the whole school has taken part in outdoor learning, for example, the RSPB Big Garden Birdwatch when children made binoculars from recycled materials, 'crumble pastry maggots', pinecone bird feeders and spent an hour counting birds using tally marks.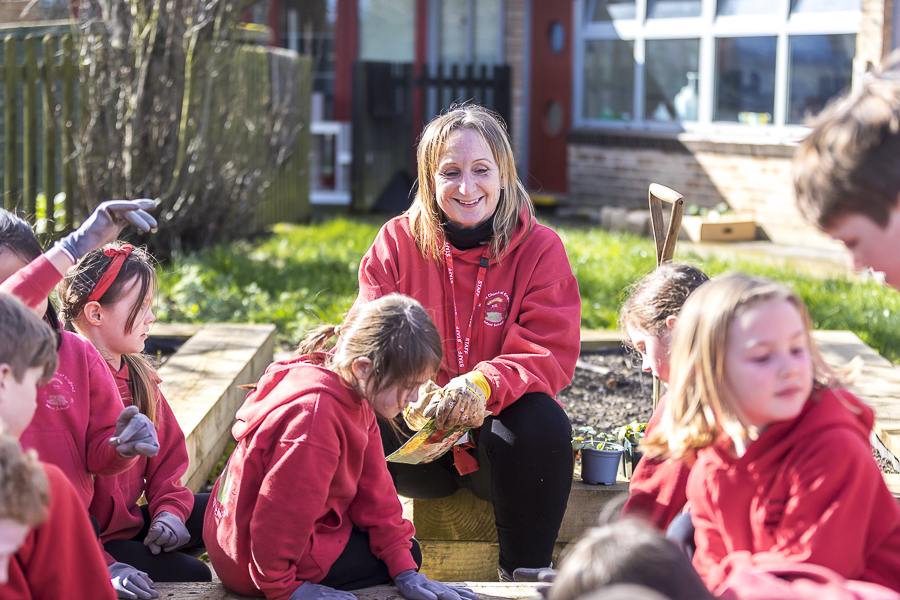 Impact
By the time children leave our school they will:
Have enjoyed hands-on experiences learning outdoors which will add to their understanding and learning of a wide variety of curriculum areas
Have developed imagination and creativity through exploration of the outdoors
Have developed resilience through challenging activities and working in all weathers
Have developed co-operation skills through team work
Have an understanding of nature, the world around us, growing plants and vegetables
Have contributed to the development of our school grounds and looking after the world around us