Music
At Marlow Church of England Infant school, our intention is to inspire every one of our children to become a musician, engage with and enjoy music.
We aim to provide a broad, enjoyable and unique experience for children who will learn to listen to, appreciate, perform, create and evaluate a variety of pieces of music.
Children will experiment with a wide variety of percussion instruments from Reception onwards and are encouraged to compose their own music in small groups using both the indoor and outdoor learning environment.
By the end of Year 2 our intention is that they are confident at playing tunes on the chime bars and that they enjoy performing for parents and visitors as part of services and productions.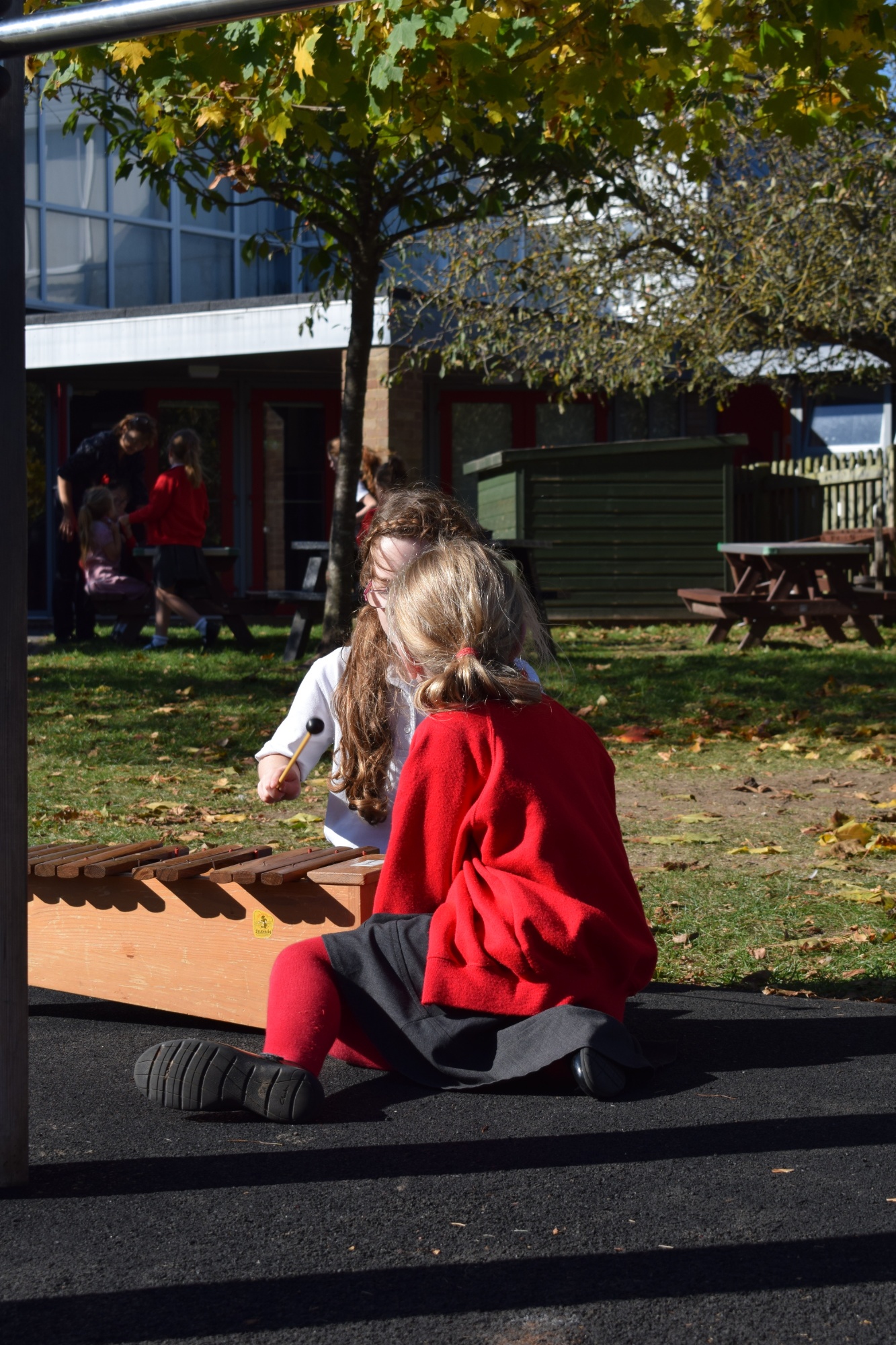 In Year 2 children will be offered the opportunity to learn the recorder with the aim of accompanying hymns in assemblies and performing in school concerts.
Singing to a high standard is an important part of our life at Marlow Church of England Infant School and brings us together as a community. The children learn to sing in rounds and two-part harmonies, our aim being that they develop a wide repertoire of songs and hymns that should enrich them throughout their lives.
Our programme includes involvement in musical events throughout the local community such as Praise in the Park, LoveMarlow. Energize. Concerts with Marlow Town Band and singing to Age Concern. Pupils from Marlow Church of England Infant School regularly participate and perform at All Saints church as part of the Sunday service and many of these pupils go on to join the church choir.
'Music is our daily medicine which aids far better communication with others and ourselves.'

Evelyn Glennie OBE, Percussionist