Computing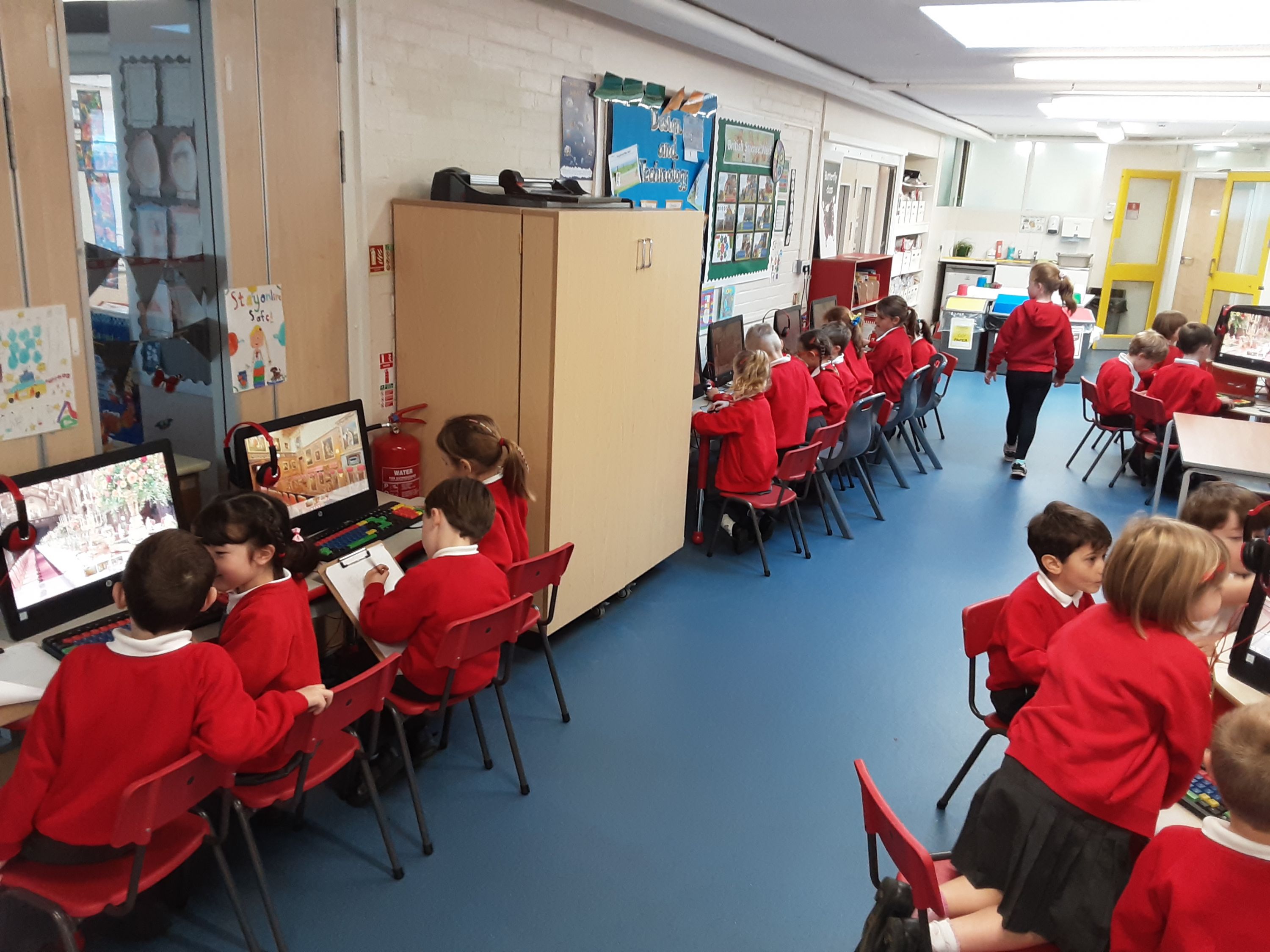 At Marlow Church of England Infant School we aim to prepare our learners for their future by giving them the opportunities to gain knowledge and develop skills that will equip them for an ever-changing digital world.
INTENT
Our Computing curriculum focuses on a progression of skills in digital literacy,
computer science, information technology and online safety to ensure that children become competent in safely using, as well as understanding, technology. These strands are revisited repeatedly through a range of themes during children's time in school to ensure the learning is embedded and skills are successfully developed. Our intention is that Computing also supports children's creativity and cross curricular learning to engage pupils and enrich their experiences in school. ​
We provide a technology‐rich learning environment for children and teachers. All classrooms have an interactive white board, a visualiser, tablet and access to a wired and wireless network to support the use of our Chromebooks, Learnpads and PCs. Teachers and pupils have access to a wide range of software and hardware to enhance the curriculum. We enrich learning with PurpleMash, Lexia, 2Simple, StopMotion, NOS as well as igniting curiosity with handheld devices, such as Beebots.
The skills children learn are taught independently in computing lessons and put into practice in other lessons so that they learn the skills and then use them in meaningful contexts.
Implementation
Computing in Key Stage 1
Pupils learn to ask questions and extend their knowledge of how to keep themselves safe online, whether during gaming or using apps across different platforms. Pupils deepen their understanding of how to create precise, unambiguous instructions, in the same way that a computer needs to receive their instructions, to invent algorithms for Beebots or by writing code for characters to feature in games designed by the pupils in PurpleMash. Pupils investigate how to debug simple programs, using their curiosity to discover why a program isn't working – they are encouraged to make mistakes and learn from them, as well as taking risks and challenging themselves, They do this whilst working in pairs or groups to come up with ideas about how to solve problems. Pupils are excited to explore new areas of learning, using equipment and apps integrated in PurpleMash, National Online Safety, Google Earth, ChromeBooks, LearnPads and desktop PCs, building on their knowledge from home and outside of school, sharing their ideas and enthusiasm with one another. Pupils are confident, curious learners who can work independently to achieve their goals whilst capturing the experience of being part of a team.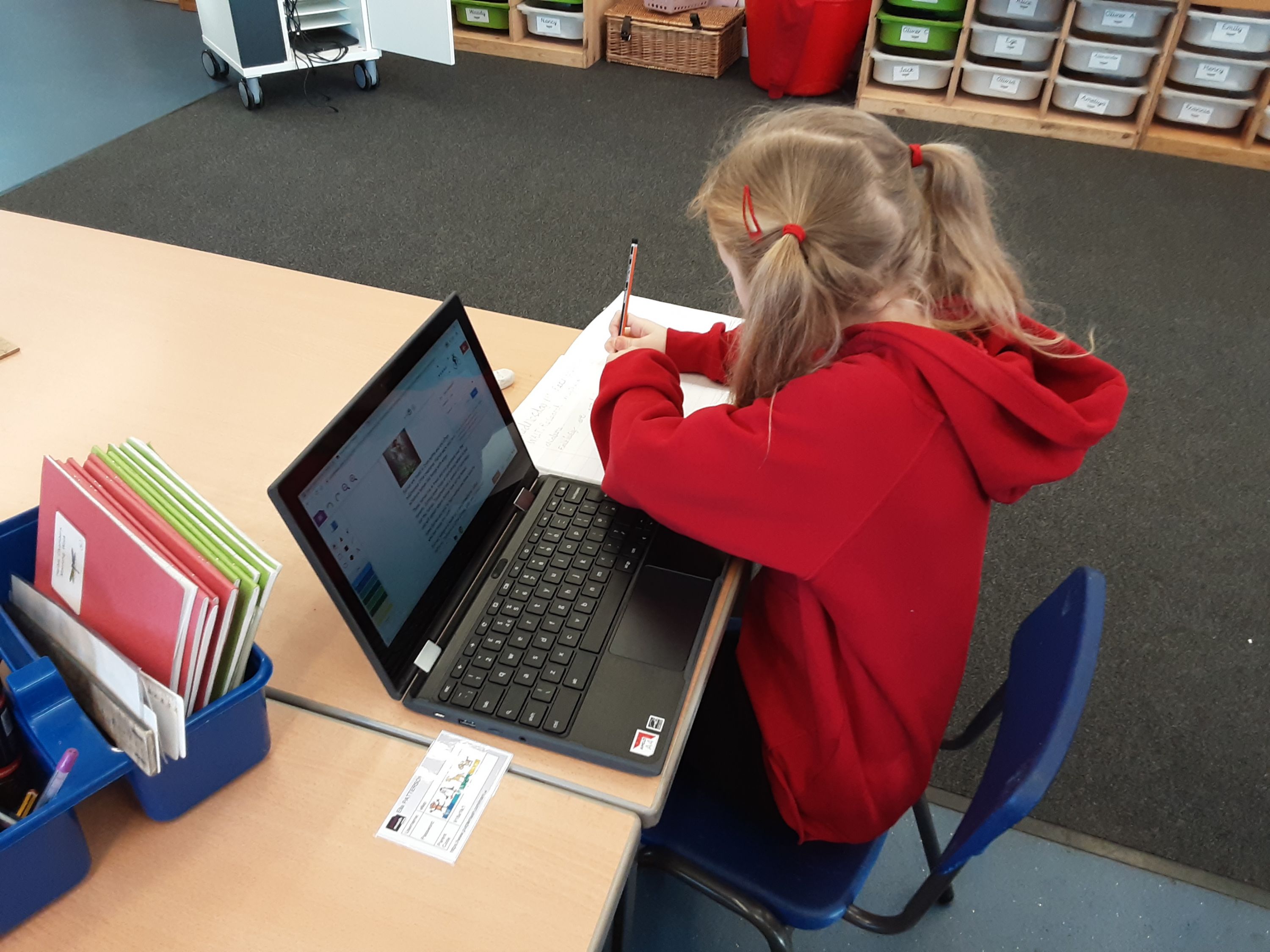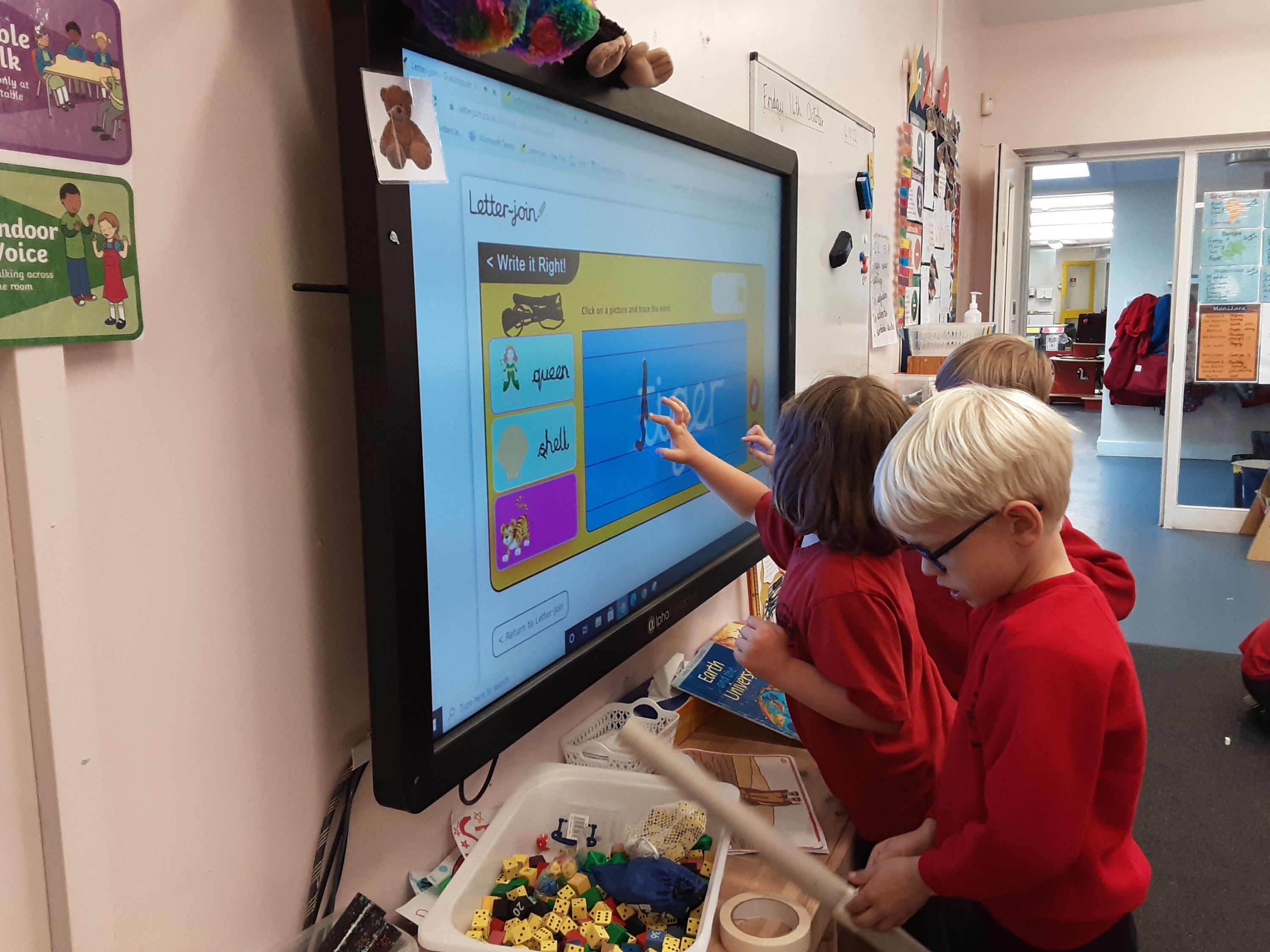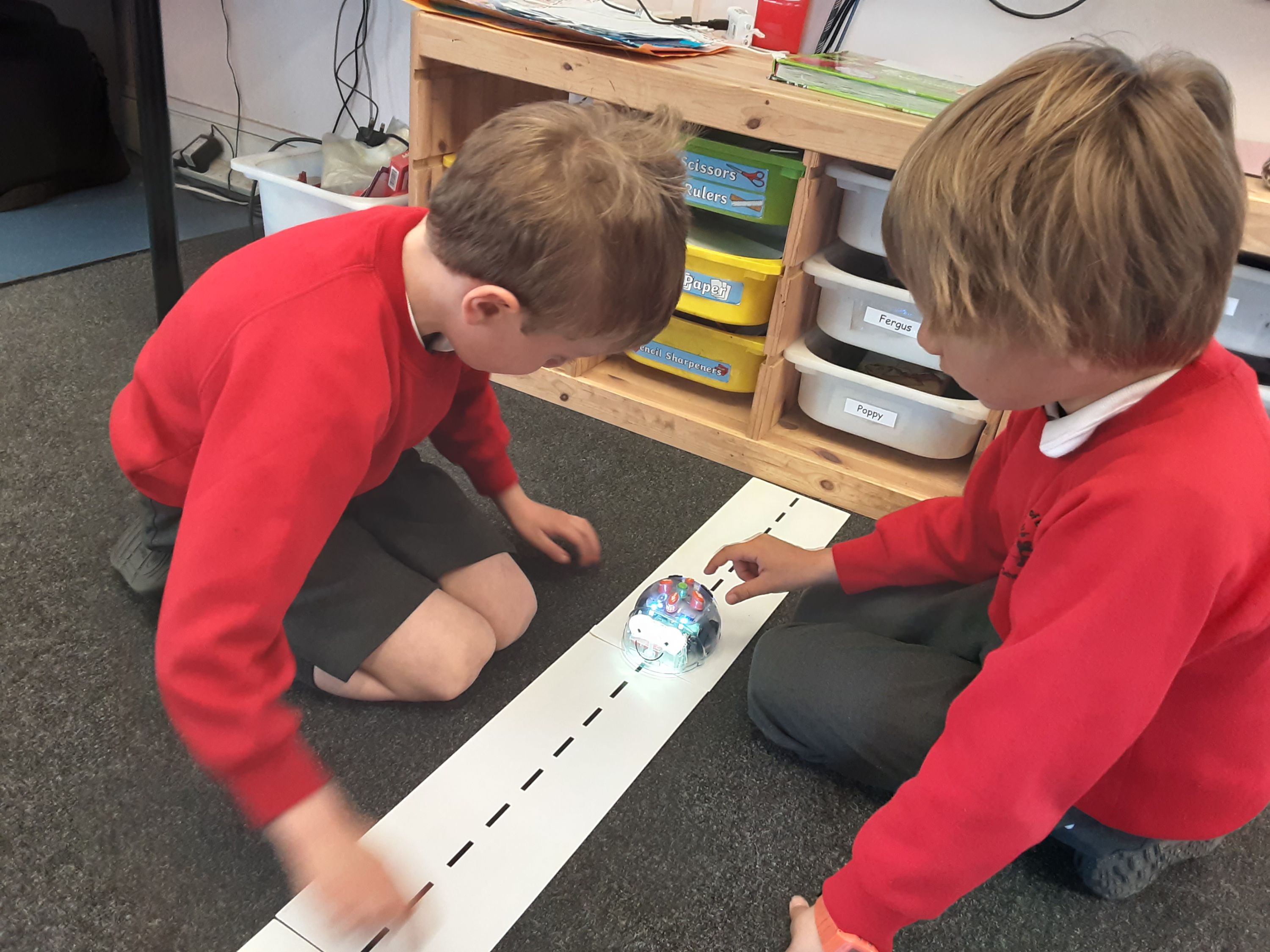 Reception
There are opportunities within each area of the Early Years Foundation Stage Framework to enable practitioners to effectively prepare children for studying the computing curriculum in Key Stage 1
Pupils have multiple opportunities to develop their ideas and relationships with technology through easy access to everyday items, such as phones, cameras, LearnPads, music players, IWBs, cooking equipment, remote-controlled vehicles and Beebots. They incorporate these devices into their play, finding new and unusual ways of using, increasing their confidence and capturing their creativity to further their understanding of the world.
Pupils feel at ease with the technology in their environment and exchange their knowledge with one another. They innovate and expand on their experience of the technology they use by designing and developing new technology in role-play or imaginary play. Pupils make links to the technology they see and use outside of school and be excited to experiment and take risks to stretch their learning. The School provides opportunities to try out new areas of technology for example coding, or making music, or animations.
Across the school
Across all year groups Pupils have the opportunity to develop their cultural capital by:
trying out technology that is new to them;
learning to understand how their technology works;
learning how technology is built and designed;
learning how programs run
Children use technology to share their ideas in art, music and dance. They confidently engage with the tools that we put before them, starting in Reception by playing and exploring them and making them their own, moving through Key Stage 1 to take the technologies in different directions, deepening their understanding of how they work and what they can do for them, for example; by animating stories that they have written in English, or sequencing music to accompany drama, or researching facts for History and widening their perspective of the world with Google Earth in Geography. Pupils also make links to the world outside of school and ask questions that take them on a path and inspire them to invent future technologies for our communities.
IMPACT
The impact of the Computing curriculum at Marlow C of E Infant School is:
The majority of pupil reach expected standards in Computing at the end of Key Stage 1
Pupils have a love of learning and a curiosity about Digital Literacy, Information Technology, Computer Science and a strong awareness of Online Safety
Pupils have gained core Computing skills through a variety of digital devices that they can take to their next school and deepen their learning further.