Harvest Festival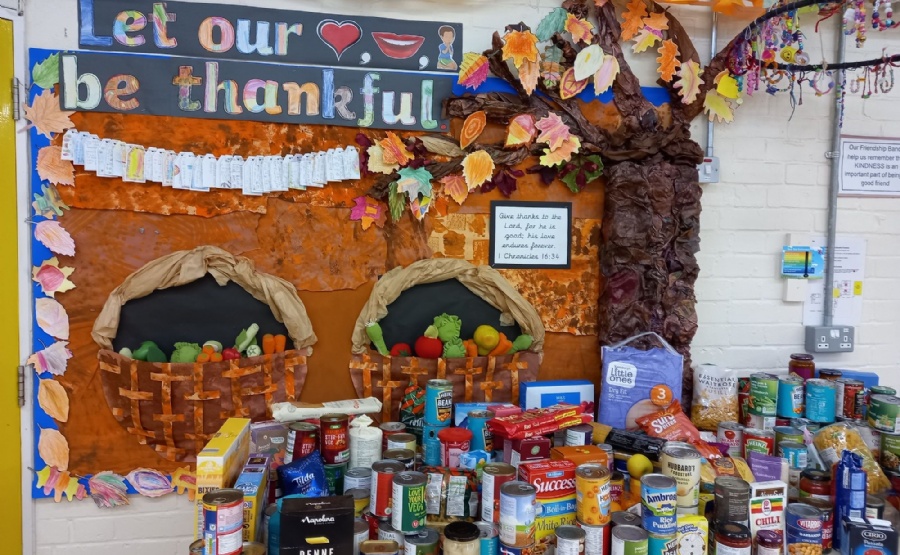 On Thursday 7th October we held our Harvest Festival in school.
We had a Harvest Collection for the One Can Trust and the hall displays for Harvest were boosted with the addition of a wonderful show of cans and packets kindly donated by our school families.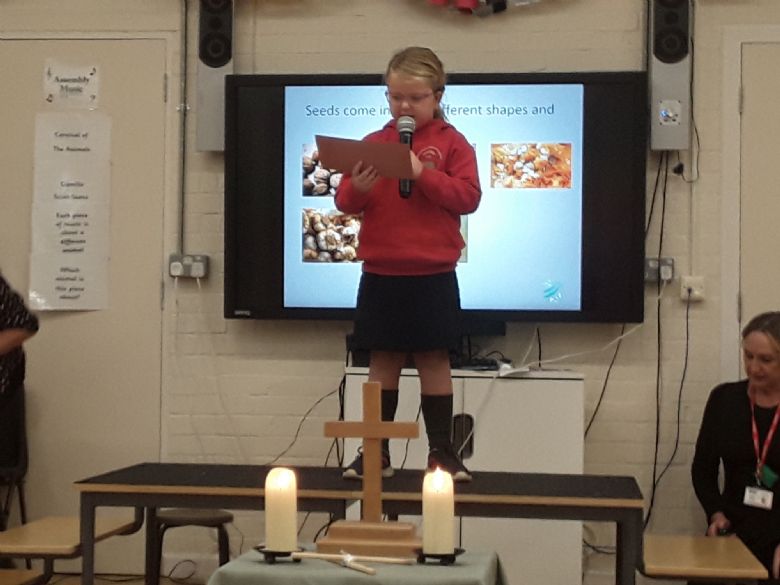 The Year 2 Worship Leaders did a wonderful job of leading the whole school in a service that included songs, prayers and - as it is National Poetry Day today - poems.
The Worship leaders told us about seeds and flowers and what they need to grow, they then told us the story of Frank, a farmer in Malawi, and how climate change has affected his ability to grow enough food for his family.
They then explained how Christian Aid have helped farmers like Frank by providing them with special seeds that are more able to withstand the effects of climate change.
Children from each year group then shared some poems with us - some from published poets and some that they had written themselves.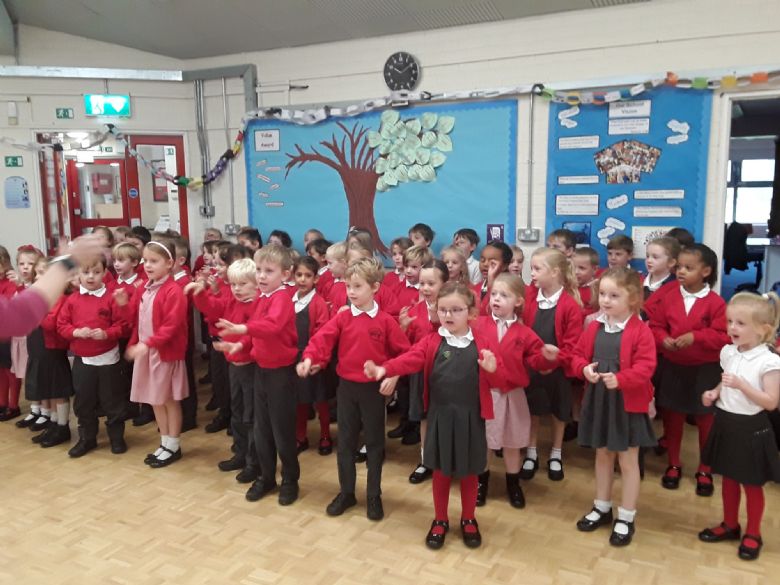 Harvest Time is Here Again by Anita Killick
Harvest Time is here again
Cut the corn and sift the grain
Pick the apples on the trees
In the chilly autumn breeze
Dig the carrots; parsnips, too
Lots to eat for me and you.
Year 2 shared this poem with actions they had learned -
Harvest Time

As Summer turns to Autumn,

It's harvest time again.

Crops need picking quickly,

Before the Winter rain.

It's harvest time

Grandpa in his garden,

Picks tomatoes and broad beans.

We eat them for our dinner,

With all the other greens.

It's harvest time.

Tractors in the fields,

Working all the day.

Collecting every cabbage,

And bailing up the hay.

It's harvest time.

Berries in the hedgerows,

Apples on the tree.

Grandma puts them in a pie,

It's tasty for our tea.

It's harvest time.

Harvest time is lots of work,

But can be made fun too.

We thank our God for crops and plants,

That will feed me and you.

It's harvest time.
We all shared some of the things we are thankful for - Mrs Burkitt said that we were thankful for the parents who have donated poetry books to school.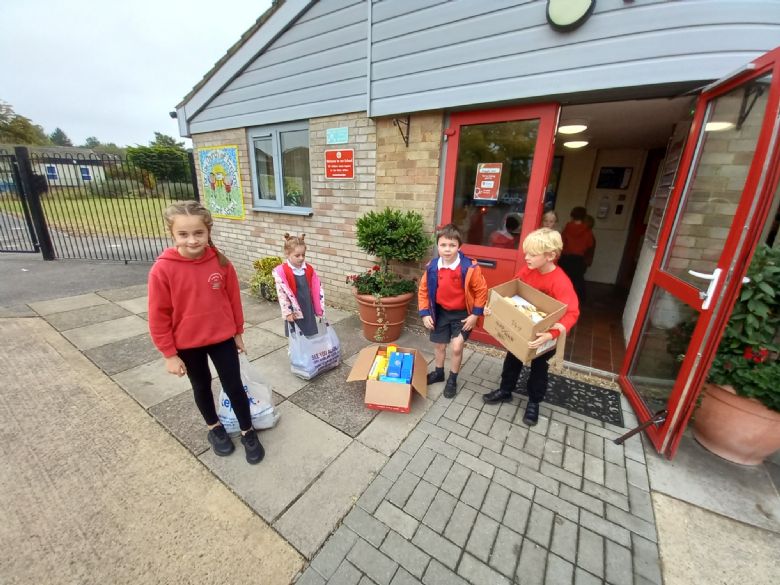 Later in the day the school councillors loaded all the donations for One Can Trust into the cars of the parents who kindly offered to deliver them for us. We would like to pass on the thanks of One Can Trust for your support.