Year 1 Walk to the Market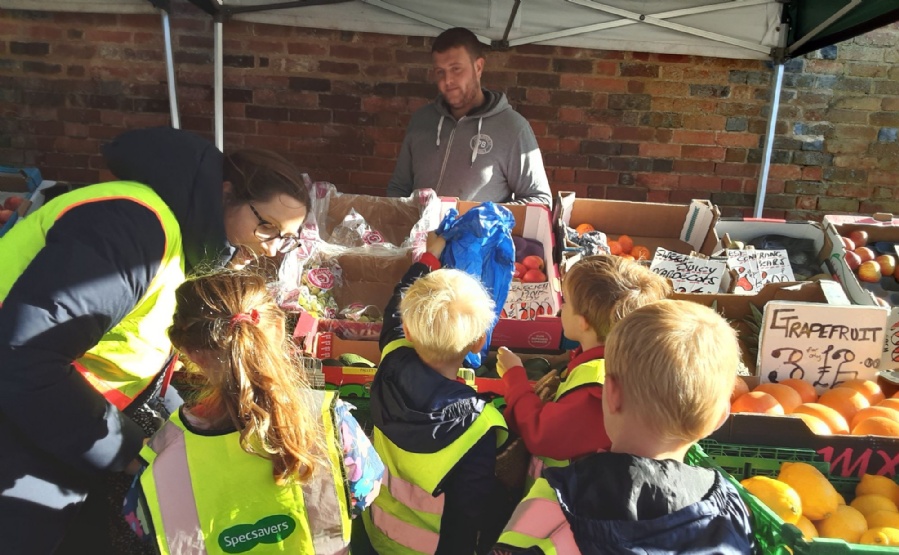 On Wednesday 29th September the children in Year 1 visited Dean Street market.
The children walked down from school in the sunshine to visit the fruit and vegetable market in Dean Street. They looked at all the produce on offer before selecting some items to purchase which they will be using to make soup in the Design & Technology lesson tomorrow.
We would like to thank Liam who welcomed the children and helped them with their purchases and who donated the vegetables chosen to the school.