RRS ARTICLE OF THE WEEK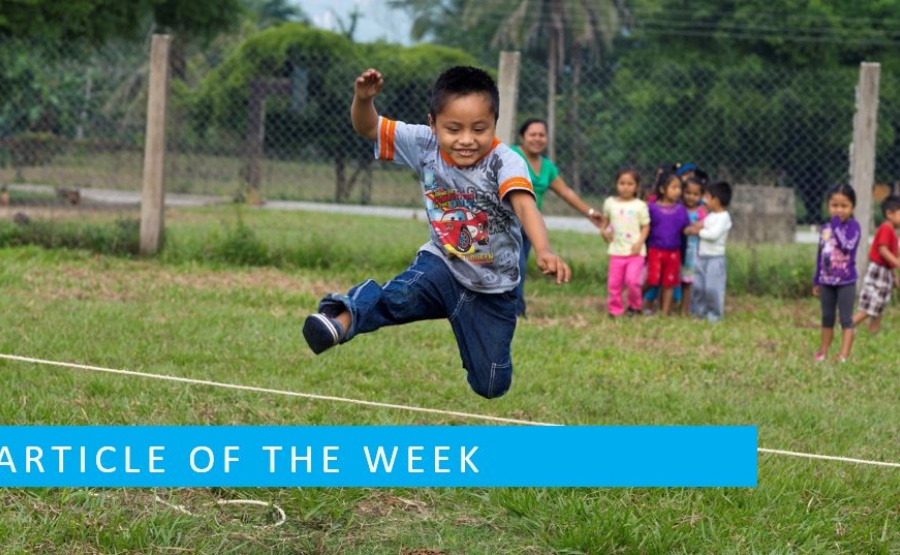 Article 31 – rest, play, culture and arts
Every child has the right to relax, play and take part in a wide range of cultural and artistic activities.
Liz, Sports Programme Specialist at UNICEF UK, introduces Article 31
At Marlow Church of England Infant School, we are committed to ensuring that we help every child create a lifelong love of movement, develop healthy lifestyles and a new ambition.
Our aim is to deliver a high-quality inspiring PE curriculum that focuses on 'stage not age'. Our PE curriculum is specifically designed and delivered to enthuse, inspire, include and engage all pupils whatever their stage and ability.
All the below activities are linked to the above article, you don't need to do every single activity but if you have time you can do more than one!
1) Read or listen to 'Giraffe's Can't Dance' by Giles Andreae. Think about a time when you have been worried about trying a new sport or activity. What are the thoughts and feelings that make you feel worried? What helped you to join in and have fun? Share your ideas and discuss how 'resilience' can help us with our right to relax and play.
2) UNICEF UK is working closely with the Rugby League World Cup 2021 Take a look at 'Your Rugby League Arts and Activity Toolkit'. Choose an activity to complete and share it with #RRSA and #RLWC2021.
http://www.rlwc2021.com/uploads/docs/RLWC2021_CIC_Toolkit.pdf