Science Week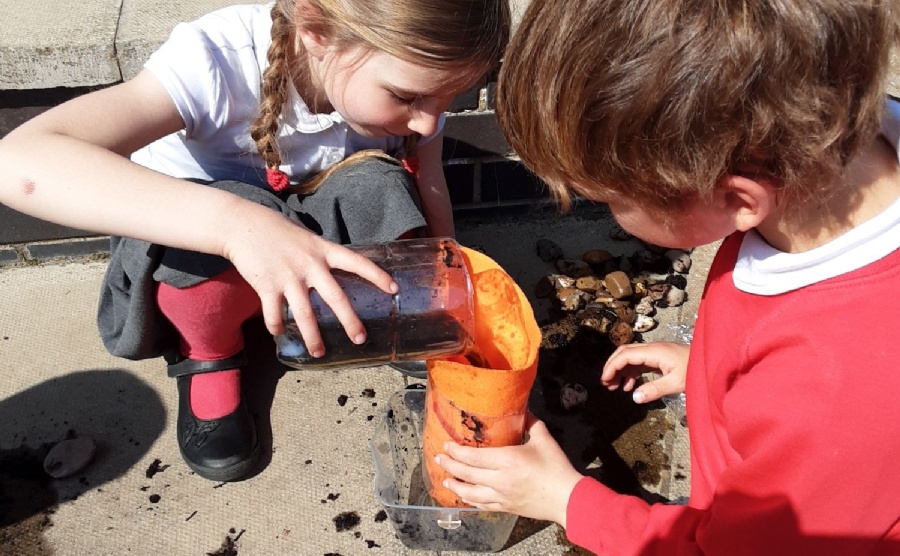 This week has been Science Week at Sandygate
We have spent the week investigating, querying and experimenting and have welcomed some expert visitors into school to help us.
We started the week looking at rainbows and thinking about how they are made. Across the school there were rainbows created with bubbles, paint, skittles, cds, torches, glasses of water and lots more!
In Year 1 our investigating has been based around the book we are looking at this term - The Lighthouse Keeper's lunch. We thought about what would happen if his lunch fell in the sea and how we would devise an experiment to check this. On Wednesday Mr Blincow, an electrical engineer came in to talk to us about circuits and we made a circuit to fix the Lighthouse light.
In Year 2 the children have been focussing their work on pond habitats. On Tuesday Mrs Surmeli came in to talk about chemical engineering and showed us the difference between tap water, rain water and pond water and how we can test it . On Wednesday we created our own filtration systems to clean muddy water using stones, moss and other items.
We have also had visits from a dermatologist, Mrs Bourdillon, who helped us investigate how our skin is sensitive to touch and temperature and to think about how we keep it healthy. Today Mrs Thomas came in to talk about being a vet and the scientific methods she uses in that job and tomorrow Mr White, a geologist, will be coming in to help us think about how we identify and classify scientifically.
We have had a lot of fun this week and hope it has sparked some future scientists, engineers and researchers. We would like to thank the parents who came in and gave up their time to speak about their love of science and engineering.
You can see some photos in the gallery here