RRS ARTICLE OF THE WEEK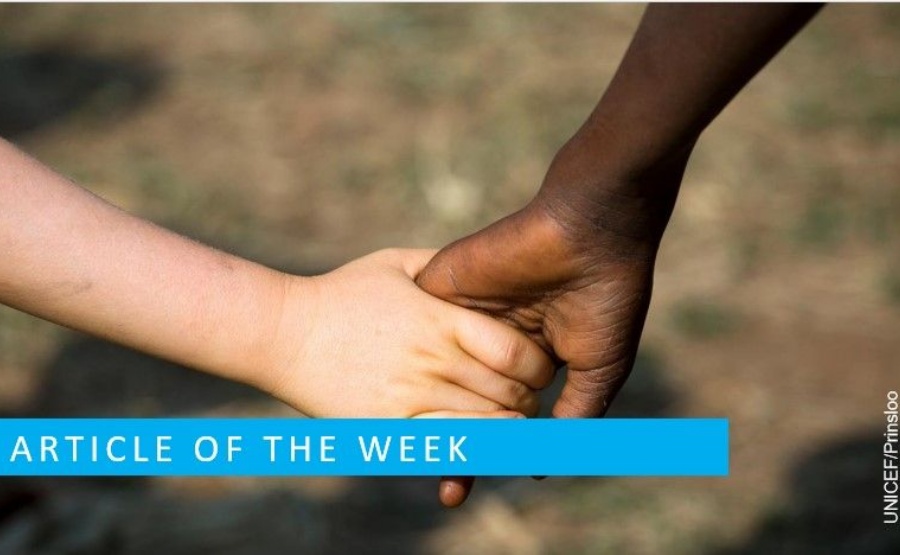 This week, the article of the week is linked to International Day for the Elimination of Racial Discrimination. Our belief is that every individual is created in God's image and is therefore precious and valuable. This means that we consider that all people should be treated with respect and dignity because we acknowledge their God given value and unique identity.
"Youth standing up against racism" is the 2021 theme of the International Day for the Elimination of Racial Discrimination on 21st March.
It engages the public through #FightRacism, which aims to foster a global culture of tolerance, equality and anti-discrimination and calls on each and every one of us to stand up against racial prejudice and intolerant attitudes.
Some of the activities in this week's article of the week may be difficult to discuss with your child. The following links can help you explore this topic and prepare your approach to facilitating discussions with your child/ren:
Talking to your child about racism | UNICEF
There are three articles that provide a particularly strong link this week:
Article 2 (non-discrimination)
The Convention applies to every child without discrimination, whatever their ethnicity, gender, religion, language, abilities or any other status whatever they think or say, whatever their family background.
Article 12 (respect for the views of the child)
Every child has the right to express their views, feelings and wishes in all matters affecting them, and to have their views considered and taken seriously.
Article 30 (children from minority or indigenous groups)
Every child has the right to learn and use the language, customs and religion of their family, whether or not these are shared by the majority of the people in the country where they live.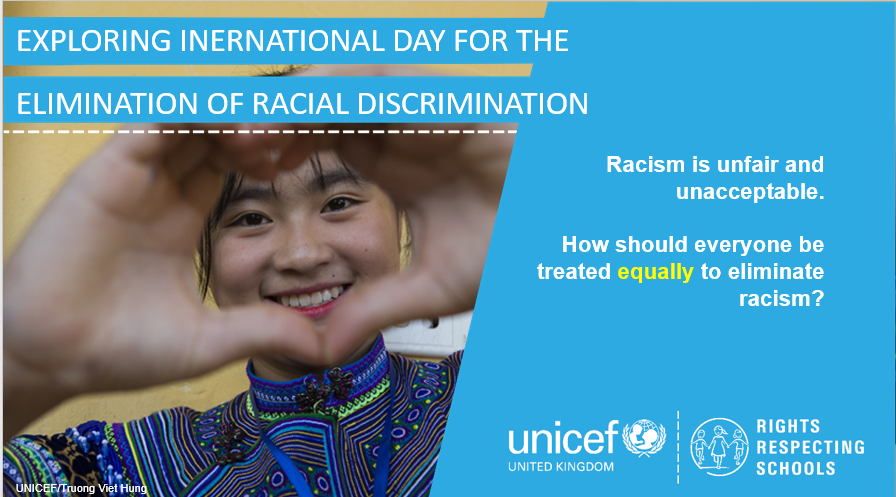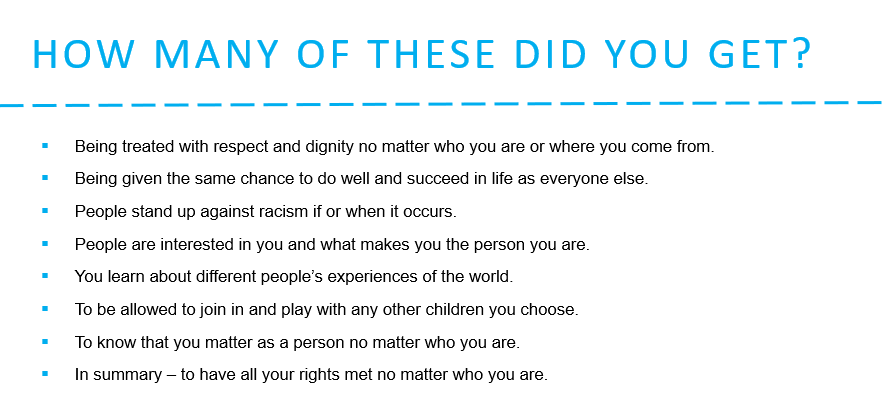 All of the below activities are linked to the above articles, for KS1 children these will also be posted on Google Classroom,
You don't need to do every single activity but if you have time you can do more than one!
1) We all have similarities and differences. Draw a picture of yourself and a friend or family member. Can you think of 5 things about you both that are the same and 5 things that are different? Think about both how you look and your personalities.
2) Do you know the book 'Shine' by Sarah Asuquo?
Discuss what the story means to you and what lessons other children could learn from Kai.