rights respecting - article of the week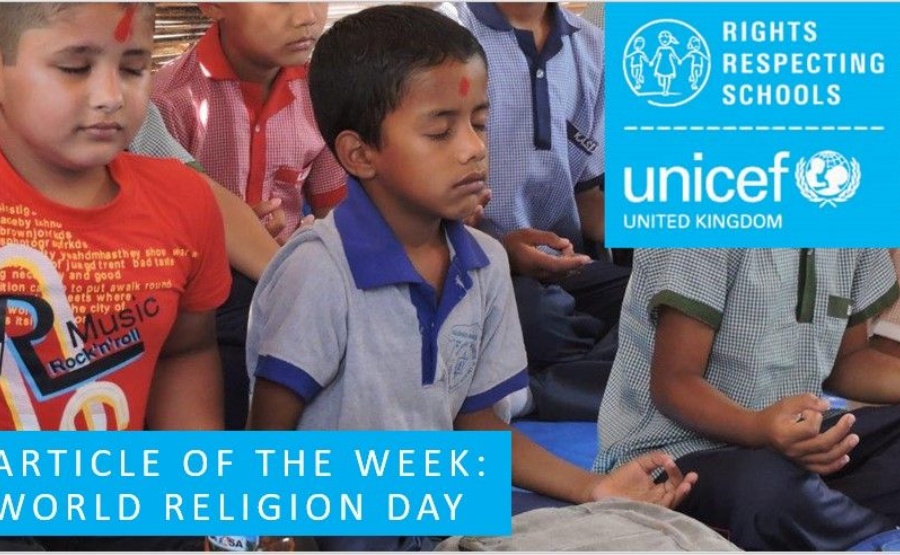 Article of the week is a regular set of learning activities centred on a specific article linked to the UN Convention on the Rights of the child (UNCRC). Each week we will post a new article which we will be focussing on along with suggested activities which you can complete at home if you wish - you are very welcome to share your activities with your class teacher by posting on your class page.
This weeks article of the week is centred around Article 2, 14 & 30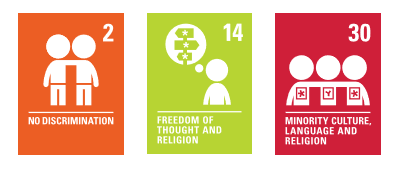 Article 2 (non-discrimination)
The Convention applies to every child without discrimination, whatever their ethnicity, sex, religion, language, abilities or any other status, whatever they think or say, whatever their family background.
Article 14 (freedom of thought belief and religion)
Every child has the right to think and believe what they choose and also to practise their religion, as long as they are not stopping other people from enjoying their rights. Governments must respect the rights and responsibilities of parents to guide their child as they grow up.
Article 30 (children from minority or indigenous groups)
Every child has the right to learn and use the language, customs and religion of their family, whether or not these are shared by the majority of the people in the country where they live.
World Religion Day
World Religion Day is celebrated every year on the third Sunday in January. This year its on 17th January.
The aim is to promote inter-faith understanding and harmony, so everyone understands and respects each other's religious beliefs. The day also encourages us to learn about different religions.
World Religion Day was started by the Bahá'í faith – the youngest of religions. This faith was founded in Iraq in 1863. The Bahá'í faith believes that all humans are born with equal rights, regardless of religion.
Through a variety of events held around the globe, followers of every religion are encouraged to acknowledge the similarities that different faiths have.
Activities
All of the below activities are linked to the Articles, for KS1 children these will also be posted on Google Classroom,
You don't need to do every single activity but if you have time you can do more than one!
1) Article 14 -This map shows the main religions in each country across the world. Spend some time exploring it. Is there anything that surprises you? Choose a country and use the information to create a bar chart of the main religions.
World Religions Map (d3tt741pwxqwm0.cloudfront.net)
2) Article 30 - Choose ONE religion and learn more about their celebrations. Explore their festivals, traditions and food. Find images and information to create a Powerpoint or written presentation to share your learning. There are lots of short videos on TrueTube - World Religion Day to help.
3) Article 2 & 30 - The Convention applies to everyone, regardless of religion. Choose two religions to research. Try to find as many similarities as you can, but also find out what the main differences are. Find a way to show your findings in the clearest way possible.