One Can Trust Christmas Hamper Appeal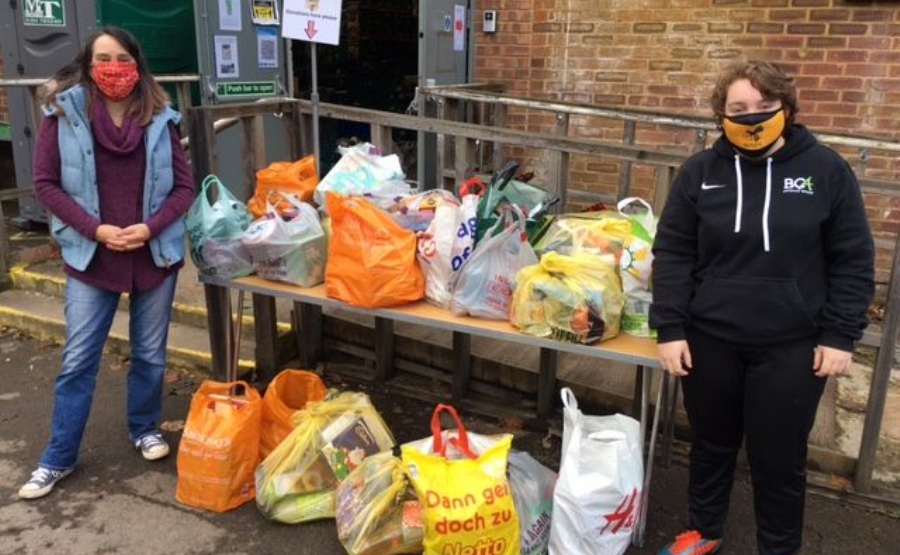 Thank you to everyone who donated something to our appeal for One Can Trust for their Festive Hampers.
Mrs Beckett and her daughter delivered all the donations to the One Can warehouse today and the volunteers there were very grateful. It only just all fit in her car and completely filled the donation table outside the warehouse.
They took a peak inside the warehouse where they already have boxes full of mince pies, chocolate biscuits, crisps etc ready to make up a hamper for every family they help but with so many more people needing their help they welcome every donation.
In March this year the One Can Trust were supporting around 230 people a week, currently they are supporting more than 500 per week. Every donation makes a really big difference so look out for the drop points in Sainsburys Marlow, M&S Marlow, Marlow Christian Fellowship, All Saints Church, Marlow Methodist Church and the various street heroes with collection points outside their houses.
They told us that currently their most needed items are fresh fruit & veg (esp carrots and brocolli), tinned meat pies, vegetable stock cubes, shampoo, size 6/7/8 nappies and empty egg boxes. They do not need baked beans, soup, rice & pasta, peas, sweetcorn, size 0/1 napppies, pasta sauce, hot dogs/meatballs/meat meals or UHT milk.