Art Workshop Session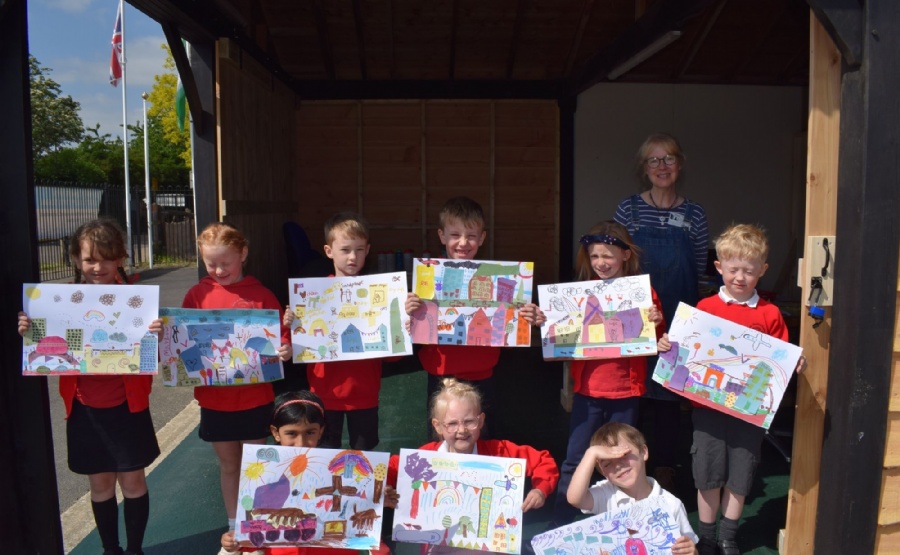 Art Workshop with Nicola Metcalfe - Wednesday 24th May
On Wednesday.The Vision and Values Leaders and the Art Councillors enjoyed doing an art workshop run by Nicola Metcalfe, a local, contemporary artist. Nicola loves to add a contemporary twist to familiar British landmarks using bold, bright colours. Mrs Mitchell brought the children into our newly converted barn, and created some lovely pieces under Nicola's guidance.
The Leaders and councillors used the designs that children from all year groups brought into school after the Easter holidays. These designs were of something in Marlow that the children liked best. For example, the bridge, the river, their school, the Wild World or their friends. The Leaders and Councillors took elements from these designs and used different coloured card, pens, scissors and glue to create their masterpieces.
Next, the pieces of art will be transferred onto a new school cross for the Reflection area on the playground (in the style of a Salvadorian cross), painted, then hung outside for the whole school to enjoy.
Please click here to see some more photos.