Harvest Festival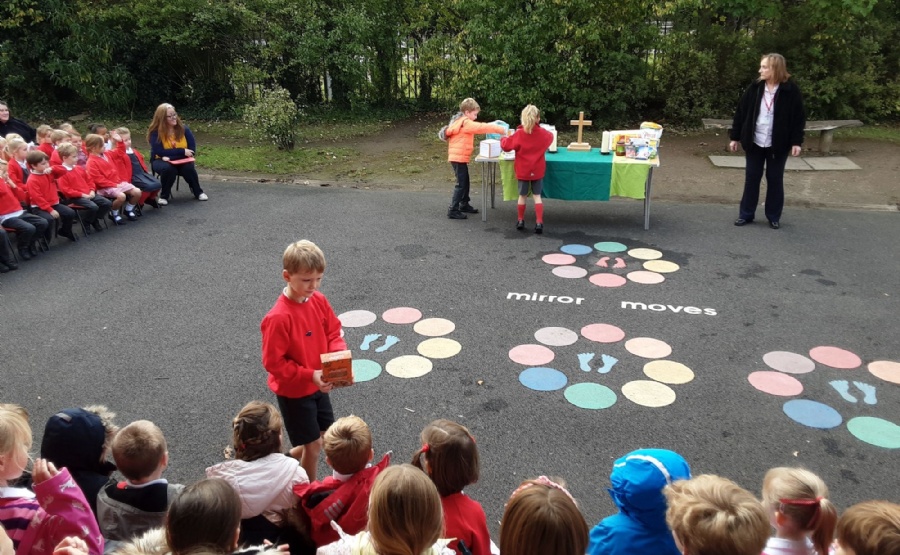 Harvest Festival 7th October 2020
This morning we held our Harvest Festival here at Marlow C of E Infant School. It was rather different to our usual Harvest Festival service which sees our school hall packed with parents, as this year it was outside on the playground with just pupils and staff. However, it was still a lovely service of songs and prayers.
We talked about what we are thankful for and the suggestions included: food and water, jobs, factories that make our food, trees that give us oxygen.
Mrs Reynolds then asked how we can show we are thankful and some of the ideas the children came up with were:
with our prayers
with songs
with our actions
with our hearts
by forgiving
There are some pictures here and we will upload some videos of the children singing onto the class homepages.