Making pizza!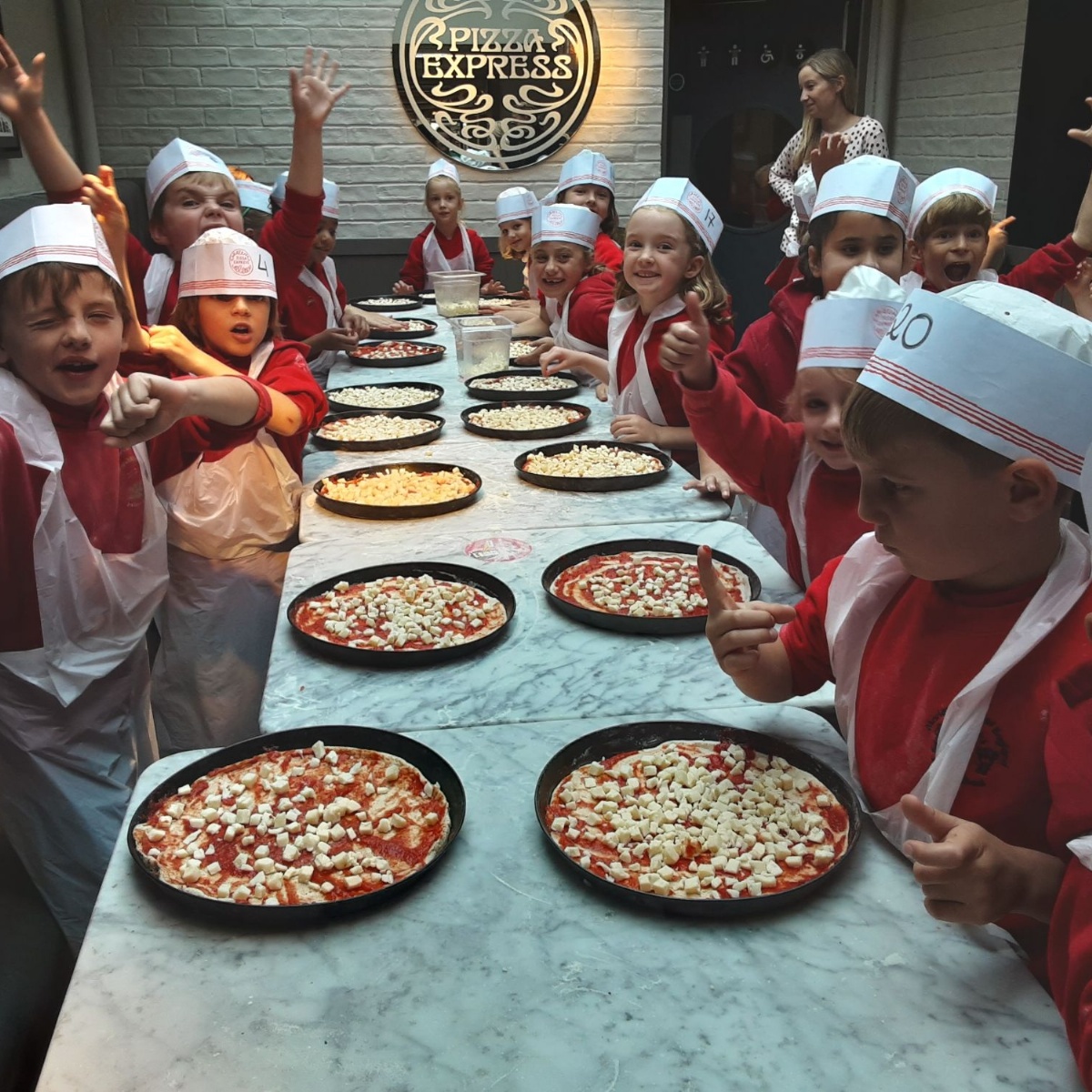 Year 2 trip to Pizza Express - 4th & 11th October 2022
This week (Grasshopper Class) and last week (Dragonfly Class), Year 2 went on a trip to Pizza Express.
The children have been learning about where food comes from, the different food types as well as how to prepare a healthy meal. This trip was a perfect place for the children to put what they have learnt into practise.
Both classes walked to the restaurant where they were taught how to prepare dough into a pizza base, add sauce and a topping. The children loved making their own margaritas and watching a real pizzaiolo work.
They also enjoyed eating them!
You can see more pictures from the trip by clicking here.