Copas christmas turkey Cashback scheme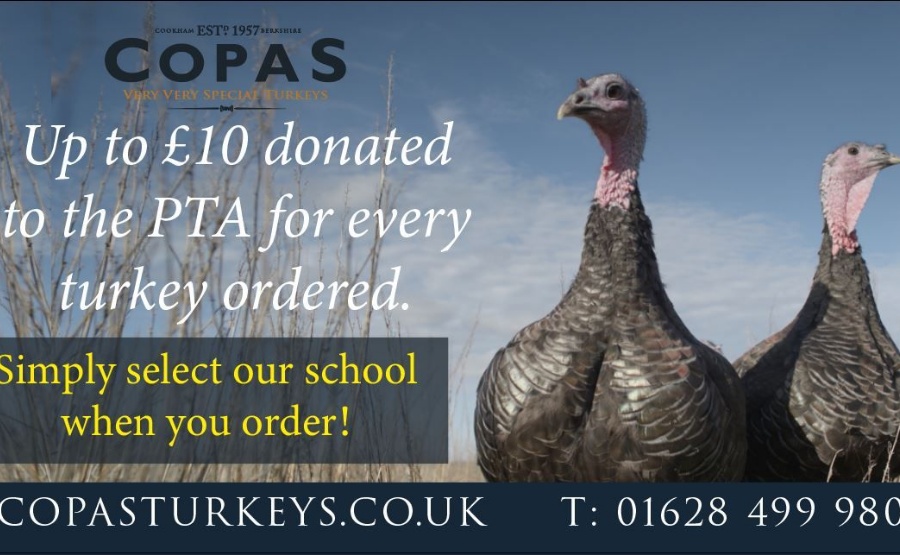 Another FREE way to help raise some money for the school.
We are delighted to be taking part in Copas' 2020 Turkey Cashback Scheme!
Simply order your Christmas Turkey from www.copasturkeys.co.uk and they will donate up to £10 for every order that is linked to our school.
You just need to add their "PTA TURKEY CASHBACK" product to their basket when ordering your turkey and select 'Marlow C of E Infant School' from the drop down menu.
It costs you nothing extra but raises money for us.