Platinum Jubilee Cake Competition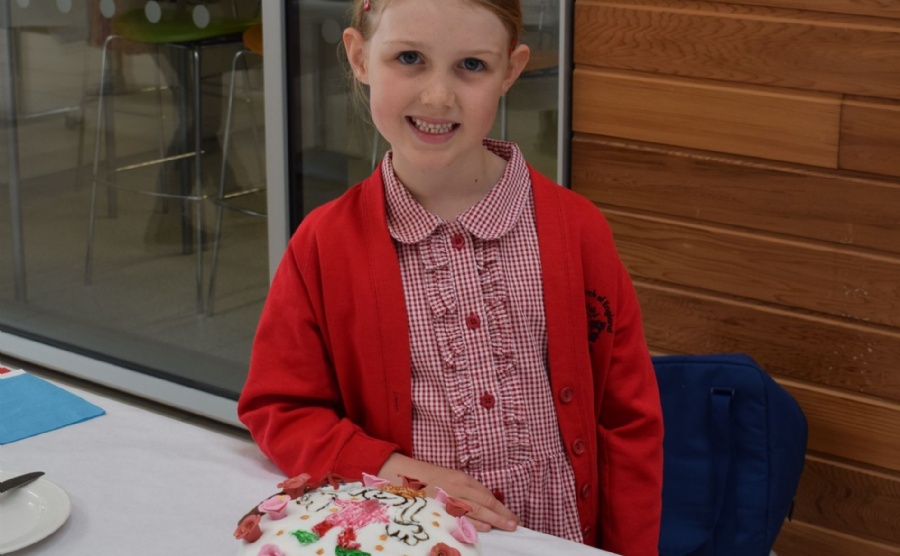 Just before half-term we heard the exciting news that Poppy's cake had won our area competition for the Buckinghamshire Platinum Jubilee Cake Competition.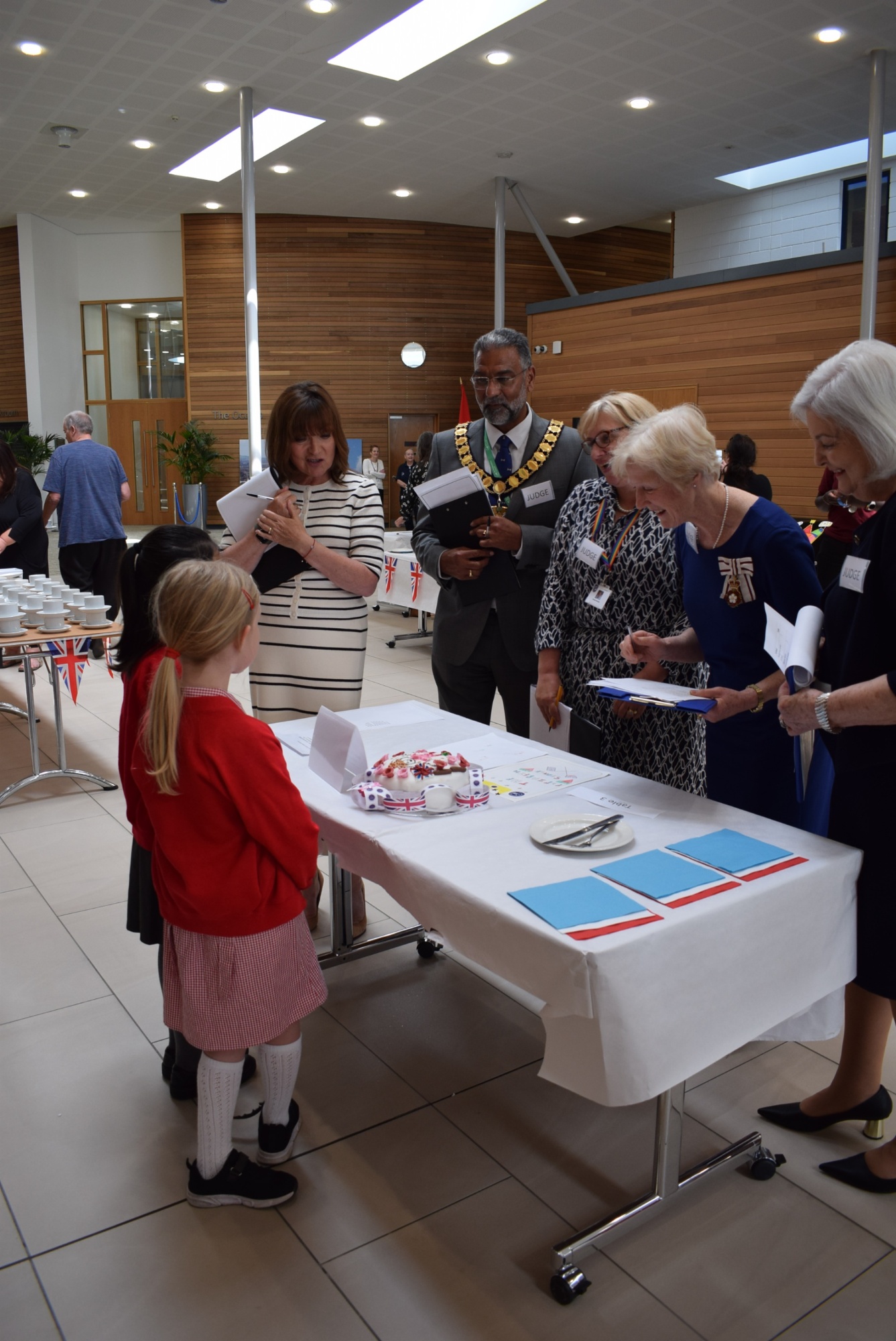 The competition was open to all primary and special schools in Buckinghamshire and the cake we chose as the winner from our school, baked by Poppy in Year 2, was entered into an area vote. All the local schools voted and Poppy's cake came out as the area winner.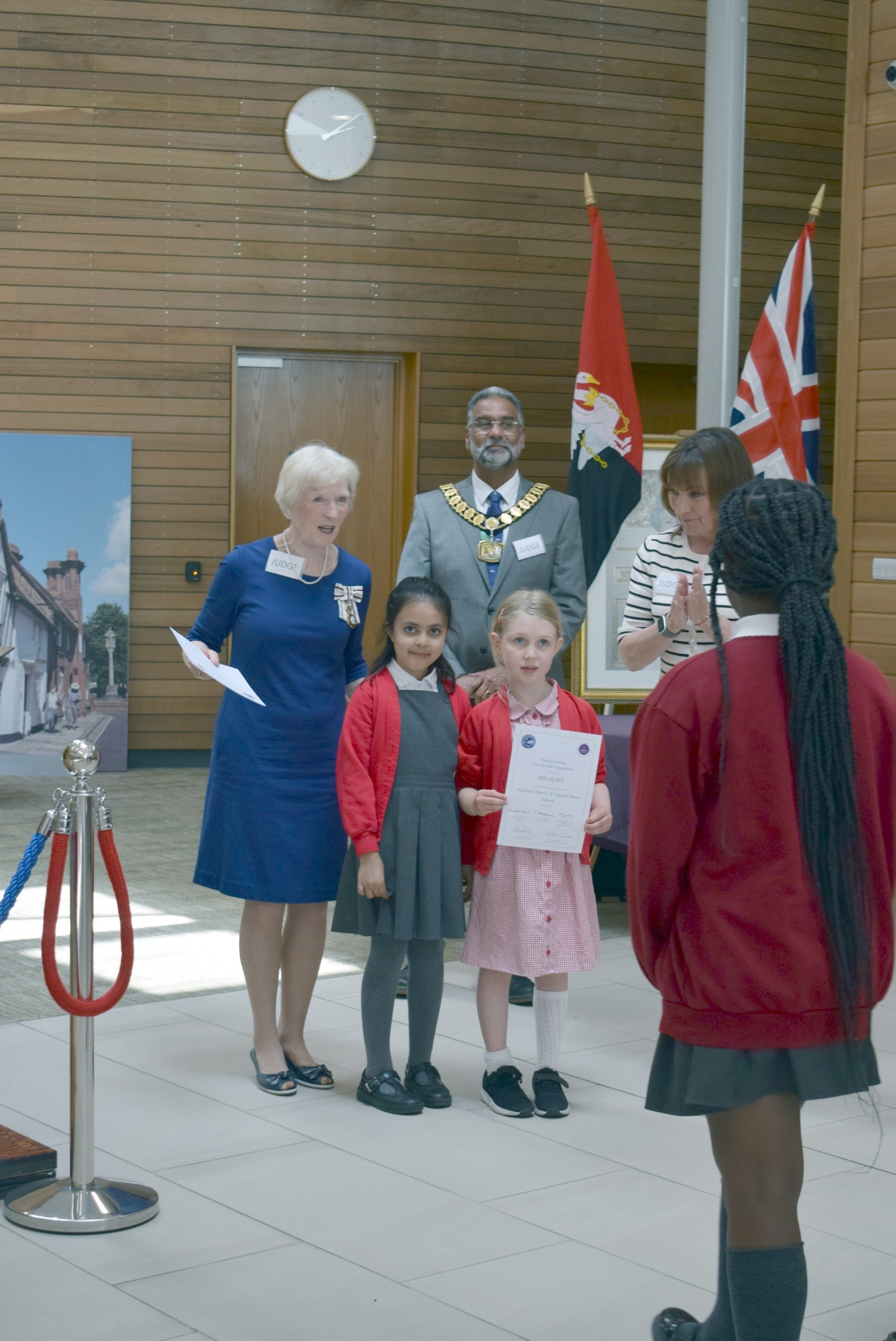 She was then invited along to the final, with her winning cake, which was in Aylesbury this Tuesday 7th June. There were 13 schools in the final which took place at The Gateway with judges including The Countess Howe, Her Majesty's Lord-Lieutenant of Buckinghamshire, Cllr Dev Dhillon, Chairman of the Council and Buckinghamshire Swan Envoy Lorraine Kelly.
There was an incredible selection of cakes from schools all over Buckinghamshire and the overall winners were Chiltern Way Academy. Poppy received a wonderful finalist's certificate.