Sandygate Celebrates the Jubilee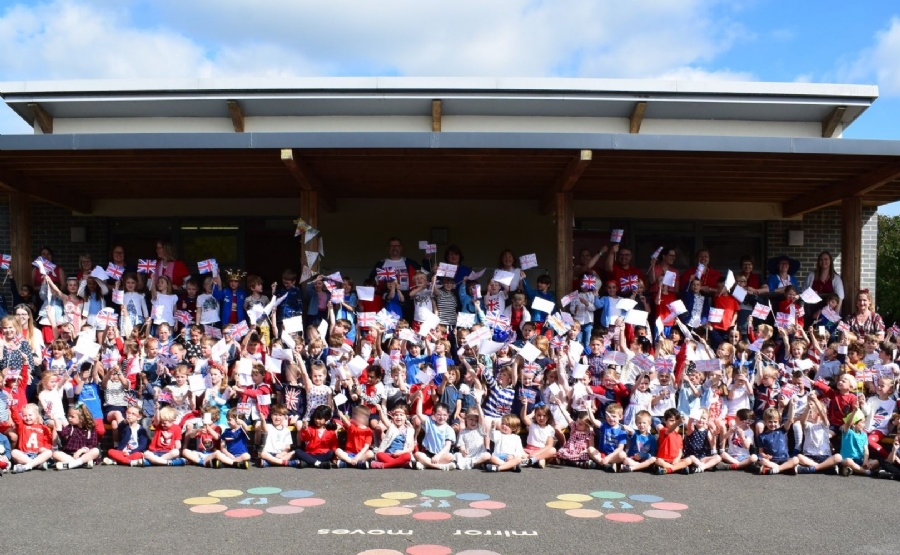 On Friday 27th May we were blessed with sunshine as we celebrated the Queen's Platinum Jubilee.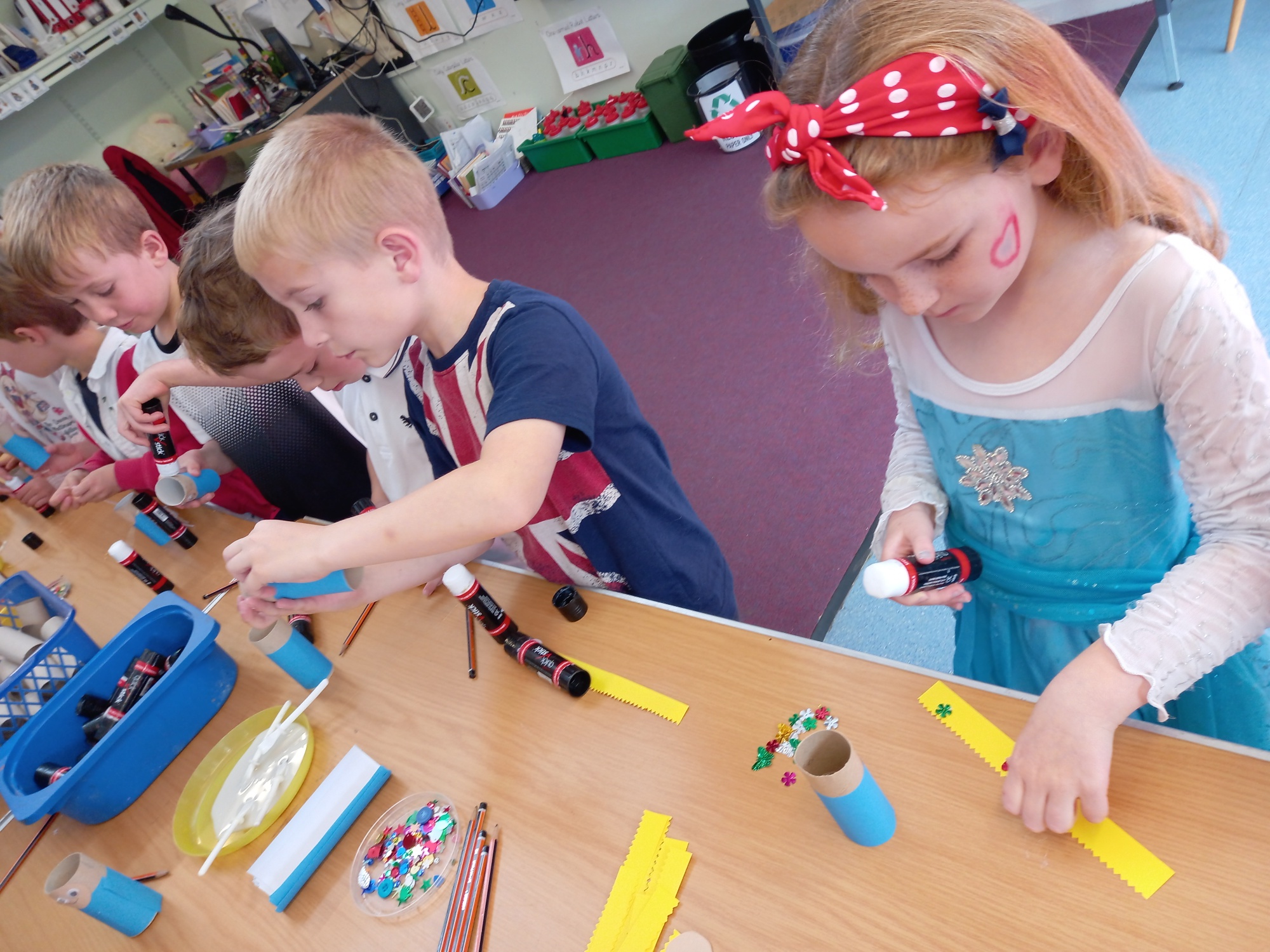 We started the day with school worship where the whole school sang a song all about the Platinum Jubilee accompanied by the recorder group. The children have then spent the day taking part in numerous creative activities with a Jubilee theme. They made biscuits in the shape of coins, decorated Union Jack cakes, made scones, painted red, white and blue portraits of the queen, made queens from cardboard tubes and also decorated bunting.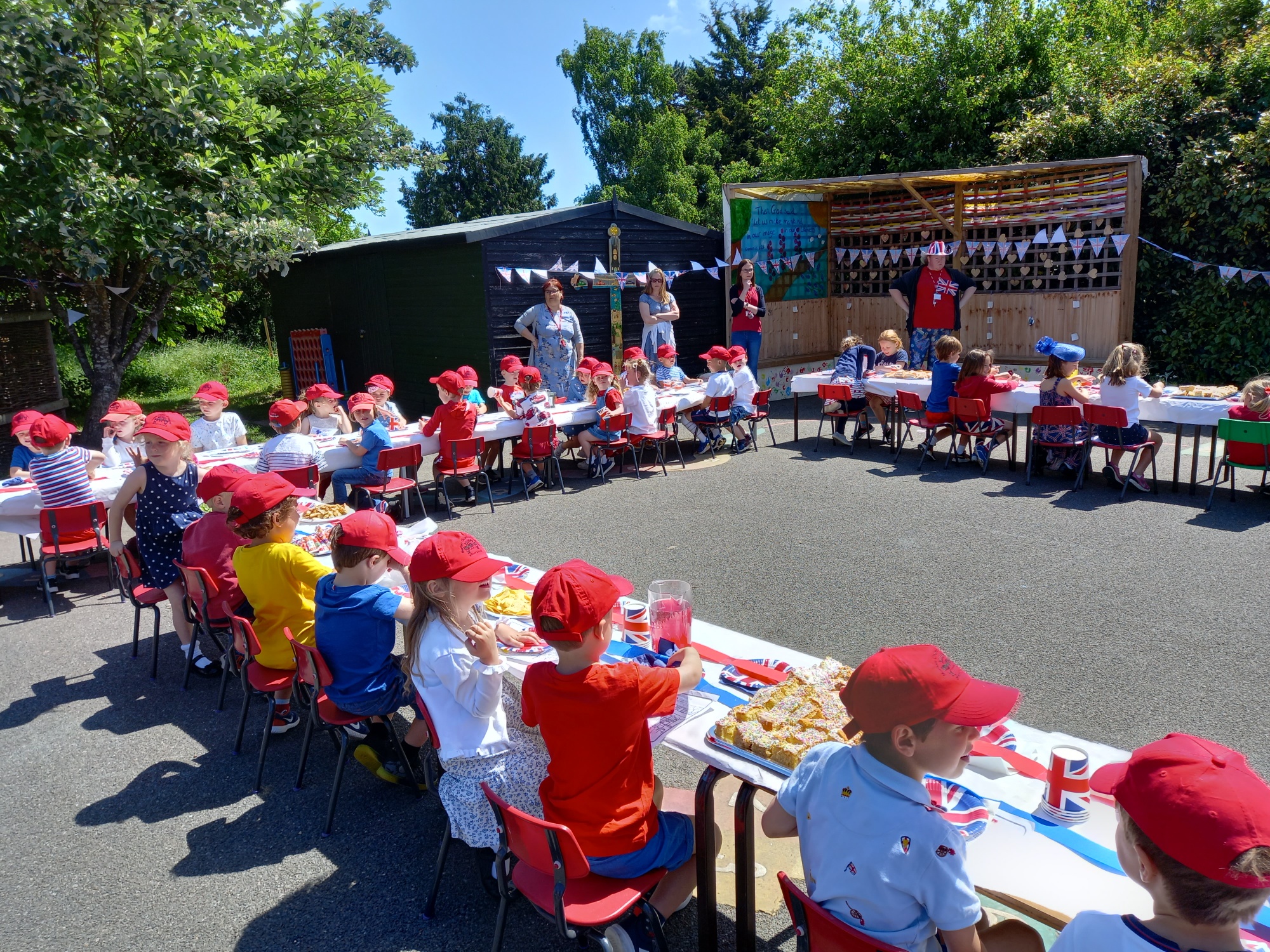 At lunchtime we had a Street Party on our school playground, the children enjoyed sandwiches, sausage rolls and crisps with tables decorated in red white and blue and the playground was decorated with the bunting made by the children. Before we ate we all stood to sing the National Anthem and we said grace.
In the afternoon, our Eco Warriors planted some saplings as part of the Queens Green Canopy initiative.
After school, we invited parents and siblings to join a family picnic on the school field. Our PFA provided cakes, tea and coffee and many of our Sandygate families stayed to enjoy a relaxed social event to mark the end of the term.
There is a gallery of photos from the day
here