Candlemas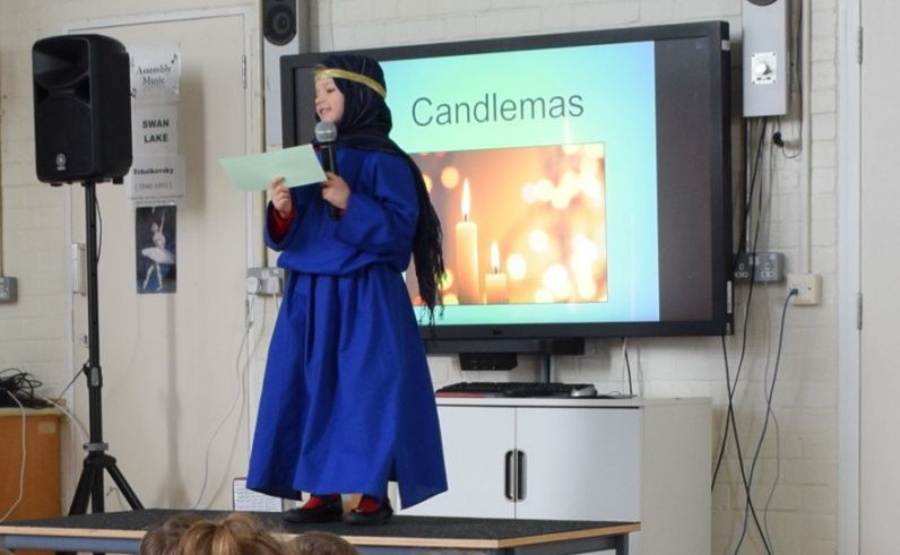 Candlemas is celebrated on the 2nd February and commemorates the presentation of Jesus at the temple.
Candlemas, or the Feast of the Presentation, is one of the oldest feasts of the Christian Church. It is celebrated on the 2nd February, the 40th day of the Christmas season, to mark the occasion when the Virgin Mary, in obedience to Jewish law, went to the Temple in Jerusalem both to be purified 40 days after the birth of her son, Jesus, and to present him to God as her firstborn.
Very early in the Christian Church it became a tradition to observe the festival with lighted candles and then later it became the day when all the candles to be used in church that year would be blessed and so it became known as Candlemas.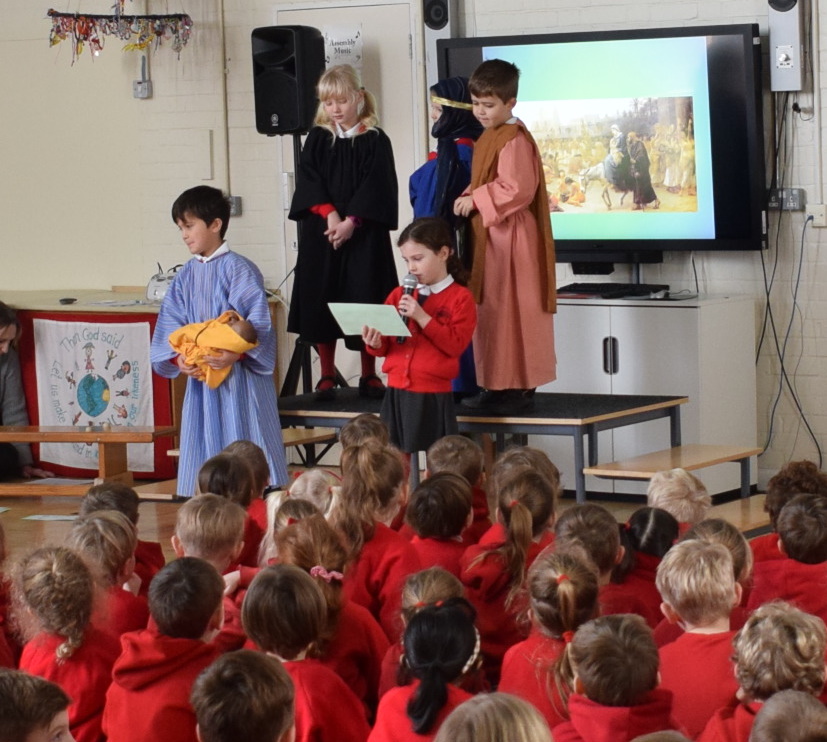 The Year 2 Worship Leaders prepared a Candlemas service for us and told us the story of the Presentation of Jesus from the book of Luke. In Luke 2:25-35 we are told about a man named Simeon who was at the temple when Mary & Joseph brought Jesus:
'Now there was a man in Jerusalem called Simeon, who was righteous and devout. He was waiting for the consolation of Israel, and the Holy Spirit was on him. It had been revealed to him by the Holy Spirit that he would not die before he had seen the Lord's Messiah. Moved by the Spirit, he went into the temple courts. When the parents brought in the child Jesus to do for him what the custom of the Law required, Simeon took him in his arms and praised God.'
The Worship Leaders also told us about some reasons why candles were important and why Christians think of Jesus as the Light of the World.
More pictures in the gallery here